Sure, every once in a while, you may have searched for "Best Blogging tools and resources". And luckily, you would have found some of the best recommendations from top bloggers in your industry.
Do you really need any one of those tools?
YES! Because you can use blogging tools & resources to learn SEO, find keywords, generate an SEO audit report, create content, and build a huge email list.
If you're looking for the well – paid blogging tools & blogging resources, then you are in the right place.
So without any further due let's get started…
Domain & Hosting
Domain & Hosting are two primary things you need to have for starting a blog, website, or any online business.
There are many Domain & Hosting provider companies. Being a blogger, you need to choose Reliable, suitable, and affordable hosting.
The best way to find great services is to look for other successful blogs/websites in your industry and see what Domain & Hosting Provider companies they are recommending. And based on their recommendation, you can choose the best services.
If you admire my work, then you would love what I'm going to recommend to you. I started my blog in 2015 and since then I've been using Godaddy and HostGator.
The stat shows how big it is.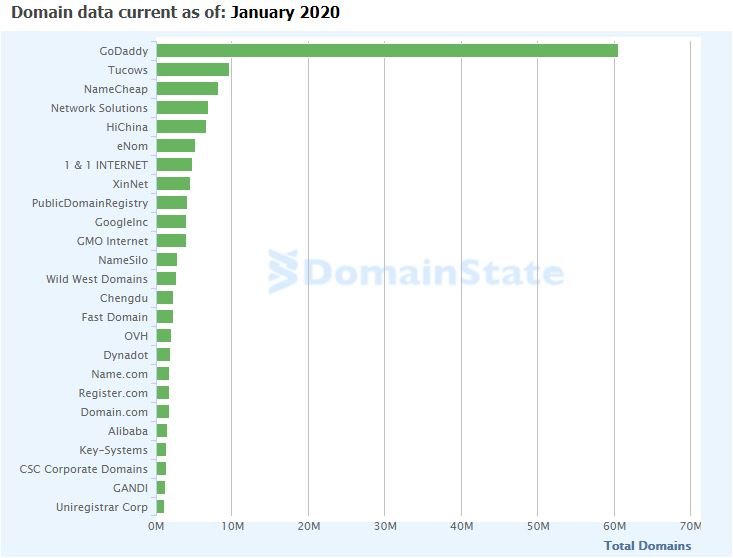 I recommend you to buy a domain from Godaddy.
Alternatives: NameCheap
Resource: How To Buy A Domain Name Wisely
I could recommend you to go with BlueHost, but I didn't because I have never used this service.
However it's your choice but in my opinion, "HostGator" is the best option for beginners or newbie bloggers.
Resource: Read My Honest Review On HostGator
---
Blogging Tools For Keyword Research
Free Keyword Tools ——->
Earlier this tool was completely free but now it has added paid features and you are no longer able to get keyword data like search volume and CPC value.
Paid Keyword Tools —–>
Resources:
---
SPEED
Loading speed matters to your business or blog. A slow-loading site can encourage people to leave your site too early.
Not only does it impact user experience but also harms your rankings.
As a WordPress user, you are lucky enough to improve your site loading speed.
There are plenty of plugins and third-party services that can help you speed up your site.
Some of the best plugins and services that I use…
Resources:
---
SECURITY
WordPress is popular and off-course the most vulnerable platform that makes your site less secure.
You should not be compromised with security. That's why you need to keep your business or blog secured.
There are several security services that you can use to keep your blog protected.
If you don't want to use SITELOCK then you can go with Sucuri or Wordfence security. Both are great alternatives to it.
Resources:
---
Designing Tools
Visuals, infographics, and images are a great way of representing your content. Thankfully, there are a few design tools that can help you design blogging visuals.
For advanced features, you can purchase the PRO version.
Alternatives: PITKOCHART, Picmonkey
---
Proofreading Tools
You already know that proofreading is the most important thing to writing flawless content.
We all make mistakes while writing content. And the sad thing is that we can't see these errors with the naked eye.
That's why we need proofreading tools that can help us make our content clean, readable, and professional.
Blogging Tools For Proofreading Your Content
Alternatives: White Smoke & Ginger
Resource: 5 Online Grammar Checker Tools to Proofread Your Content
---
WordPress Page Builder
 Elementor
Resource: Elementor Review: Why I Spend $49 A Year And Should you?
---
Online Courses
Blogging is not just writing and publishing blog posts, it's a real business where you learn how to build an online community, drive traffic, and generate leads.
But you aren't born with these skills. You need to develop these skills.
And online courses are the best resources to learn quality skills in time. Here I'm going to list out some of the best courses for you.