If you are a YouTuber, you must have heard about YouTube SEO. Are you implementing SEO tips to grow your channel? Have you ever tried something advanced that can help you increase YouTube rankings? If not, don't worry. Here is a well-laid-out plan for you.
I've shared the 25 YouTube SEO tips to help you optimize your channel in this article. It will also help you increase user engagement, boost customers and increase your ranking on YouTube.
After reading this guide, you will know how to optimize your YouTube channel for SEO.
Okay, let's start with the basics.

What is YouTube SEO?
In short, it is a process to increase video visibility, ranking, and user engagement on YouTube.
Using these techniques improves your ranking and increases your YouTube income.
Just as Google seeks high-quality backlinks for good ranking, YouTube considers the user engaged for ranking.
What do you understand by User engagement?
User engagement is critical to success on YouTube. It is a measurement of user behavior that describes how your videos are helpful and how people respond.
Like Google, YouTube also prioritizes user behavior to measure rankings.
YouTube considers the following for 'user behavior'
Watch Time – How long do people watch your video. Are they leaving your video after only watching the first 10 seconds? (Watch time is the most important ranking factor on YouTube)

Are they sharing your videos on social media?

Are they promoting your video?

Are they leaving comments and giving thumbs up?

Are they subscribing to the channel after watching your video?

Are they following you on social media?
If the answer to all the above questions is positive, you are in the right direction.
The primary objective is to please their audience. Know what people want and how you can make them happy.
SEO is not just taking care of search engine parameters. Instead, it also considers user experience.
So, in my definition, SEO is equivalent to taking care of both search engine and user behavior.
The critical point is to look at YouTube algorithms and audience participation. Who participates more, users or algorithms?
The short answer is "user."
YouTube algorithm delivers related results to your audience, and your audience does the rest.
For example, suppose you search for 'How to make money from YouTube.' YouTube search crawlers take your query and collect possible results from the directory. At the end of the process, YouTube collects all the necessary ranking signals (user interaction, watch time, comments, thumbs up and thumbs down, etc.) performed by others. It makes decisions on behalf of those activities.
In short, only viewers are responsible for your ranking. It is the complete method to optimize your YouTube videos for SEO.
But how do you make it possible? Keep reading.
Until now, when someone talks about SEO, you always think of search engines like Google. But for your kind information, YouTube is the second largest search engine after Google.
I don't think you should ignore it because every search engine can take your business to a different audience, leading to incredible sales and conversions.
Therefore, you should never miss this opportunity.
Are there any differences between YouTube and Google SEO?
Yes, YouTube has its search parameters that make YouTube's algorithm completely different from Google's algorithms.
No one knows the exact parameters of the search algorithm. But ever since Brian Dean has revealed the possible factors of Google ranking, people have been helped to identify more than 200 factors that Google considers for ranking.
But YouTube has a different view. Google considers backlinks to be the ranking factor, but on the other hand, instead of backlinks, YouTube sees user engagement as a ranking factor.
YouTube SEO V/S Google SEO
| | |
| --- | --- |
| YouTube ranking factors | Google ranking factors |
| User engagement | Backlinks |
| Video length | Content length |
| Watch time | Bounce rate/time spend on a web page |
| CTR depends on the Title tag, position, and video thumbnail | CTR depends on the Title tag, Meta description, and position |
| Quality of video | Quality of content |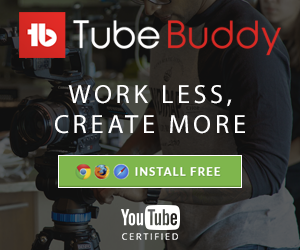 YouTube SEO: 25 Factors To Rank Higher On YouTube
Here I will list the top SEO factors that are probably the ranking parameters for YouTube.
WATCH TIME
Watch time is the TOTAL time people spend watching your videos on YouTube, and it is the essential factor to analyze your video and rank accordingly. But as I said, WATCH time is not the only factor to consider.
Experts at YouTube said they previously considered views to rank videos. But because of this, a video with millions of views can never be outranked by the new videos.
And with this in mind, they found that watch time would be a necessary ranking factor than NUMBER OF VIEWS.
The WATCH time significantly affects the ranking. People who spend more time on your videos encourage YouTube to serve more quality ads. As a result, more money.
YouTube has made some changes to encourage viewers to spend more time watching and sharing videos.
They have changed the 'Video Variation Feature,' which helps you easily find related videos.
The concept has changed from "more clicking and less seeing" to "less clicking and seeing more." It has dramatically discouraged the idea of the number of views.
Now you know what the time of the clock is. Time to understand how you can increase your watch time
But how do you entice people to watch your video continuously? How can you grab the attention of the audience?
If you want spontaneous engagement, you will need an emotional connection between you and the audience.
You only have a few seconds to encourage your audience to watch your video.
The best practice to increase watch time is to start your video with emotion, and it can help you improve your watch time.
The second tip to increase watch time relies on the simple principle given by Brian Dean. It is called PPP (preview – proof – preview).
Preview – Tell your audience what your video is
Proof: Tell your audience how much you know in a particular area, show them your case studies or actual figures.
Preview: Share your information, research, and study on that topic.
It was something you can use to increase user retention/WATCH time.
There are also some quick tips to optimize your YouTube videos for watch time.
Emotion – It does not mean you start crying in front of the camera. Instead, you should be confident and dedicated to your work.

Never use an underhanded clickbait strategy to encourage your audience.

Use the PPP method suggested by Brian Dean.

Try to start your videos by providing something extra to please your audience.

WATCH TIME also depends on presenting your video to the audience. You can also ask your audience whether they enjoy your video or not.
VIDEO QUALITY 
Brian Dean has analyzed 1.3 million YouTube videos to list some of YouTube's parameters, and video quality is also one of them.
They found that YouTube likes 68.2% of videos in HD at the top. It means that a high-quality video can quickly overtake a low-quality video.
TITLE TAGS
A title tag is the first thing that appears on YouTube. It plays a vital role in YouTube rankings as it helps your viewers understand what your video is about. If your title is not optimized, you will get a very low CTR (click-through rate)
Why the title tag is essential for YouTube SEO
It influences your ranking on YouTube – if you get more clicks on your videos, YouTube will push your videos on top.

Increase CTR
Here are a few tips that you could use to make your Title Tag SEO optimized
Urgency: Use words that are necessary for your audience. For example, include urgency such as hurry up! For example, the offer will be expired on Wednesday. It encourages your audience to take immediate action. (Read more about TITLE TAG)

Do not write fake titles. It can only help you get the primary benefit, but it affects your overall SEO and user interactions. The user will not return to your channel.

Enter your focus keyword at the beginning of the title.

DESCRIPTION 
YouTube read your description while collecting results about the user's query. But to the best of my knowledge, I think YouTube does not bother the description because now YouTube can listen to your videos. Therefore it is worth optimizing your video for audio rather than text.
But if you want to get your video on the first page of Google, a concise and SEO-optimized description can be beneficial.
You can customize your description similar to Google Meta Description. To increase your ranking on Google and YouTube, you can also include focus keywords along with LSI (latent semantic indexing) keywords.
There are some advanced tips for YouTube and Google that you can use to optimize your description.
Use your focus keyword in the first paragraph.

There is no relationship between the length of description and ranking. A short and well-optimized description is better than a longer description.
THUMBNAILS
These are the first preview of your video. The thumbnail and title decide whether the user clicks on the video or not.
It means that it significantly affects your CTR.
Believe it or not, when I studied what I found, a perfect and straightforward thumbnail can increase CTR by 154%. (QuickSprout)
Now, how can you design a thumbnail that encourages viewers to click the video? Okay, it's not complicated. Just analyze the top results. It will help you make a good thumbnail. You can use CANVA to make even more clickable thumbnails.
If you want to increase YouTube video rankings, you should not underestimate the power of thumbnails. You can create your thumbnails directly from your publishing control panel.
CHECK OUT: How to create a video thumbnail
Include the following ingredients to make your thumbnails attractive and meaningful
Never include too many pictures and text. Please keep it clean and attractive.

Your thumbnail should be so that it explains the purpose of your video.

The best way to create actionable thumbnails is to go to Twitter and Facebook and see what type of thumbnails is playing well in your industry regarding shares and comments. Once you have some great thumbnails, twist them a bit and make them yours.
CHECK OUT: YouTube Thumbnail examples
SOCIAL MEDIA SHARES
How can you leverage the power of social media for YouTube SEO?
If you want to increase your search rankings, you need to share your content as soon as possible as it helps you boost user engagement and video views.
In research, I've found that if you share your content quickly on social media and somehow get some initial engagement, search engines push your content to the top temporarily. Now, if it still performs well, search engines assign that position to your content '.
VIDEO SPAN TIME
According to the YouTube Creator Blog, you cannot achieve high user retention by simply making very short or very long videos. For best results, do your experiment and check your optimum time.
Backlinko.com founder Brian Dean found in his study that longer videos are more likely to rank on YouTube. The best time is14.5 minutes.
However, many experts say that making a video for at least 5 minutes can improve your video ranking. But this does not mean that you start making only 5 minutes of videos.
To find the optimal length for a YouTube video, you must first type the query in the YouTube search bar. 
From here, analyze the video length of those top videos and set your benchmark. If you find long videos on that subject, it is worth making long videos.
LIKES & DISLIKES
Likes-dislikes are votes, and it is a part of user retention. If you get more likes on your videos, your videos are doing well. (The reverse is also true!)
It is necessary to monitor the ratio. If YouTube notices negative signals from here, it will significantly reduce your YouTube search visibility.
If you want a positive result, add some helpful content to encourage your viewers to like your video.
In my study, I found that if you want your videos in the top 10 positions, the 'likes to dislikes' ratio should be at least 87.37%. It means that if 87 viewers like your video out of 100, it will be on the top spot on YouTube.
If you want to reserve a first place on YouTube, the ratio should be at least 92.54%.
VIDEO TAGS
The tag helps YouTube identify your video faster. In fact, YouTube has already launched a feature to manage your tags.
Moreover, TAG can help YouTube serve videos in the suggestions sidebar, improving user engagement and eventually boosting your rankings.
By reading the most popular blogs, I found that including dozens of tags can help your videos rank better on YouTube. 
Follow these SEO tips to optimize YouTube videos for tags.
Include your brand or channel name in the tag

Spread some keywords

Use YouTube Auto-Suggest to find some new tags.

There is no definite limit to the inclusion of tags. You can add as many as you want. But it makes no sense. Include only related words.
KEYWORDS IN VIDEO FILENAME
If you have never optimized your video file name, this could be a reason why your videos are not performing well on YouTube.
Once you have created and edited your video, you immediately upload it to YouTube. But this is not good SEO practice. So make sure you replace the video file name (xyz.mov.005) with the focus keyword (foucus_keyword.mp4) before uploading it on YouTube.
NUMBER OF VIEWS
However, YouTube does not consider the number of views a ranking factor. But it turns out that the number of YouTube views still matters.
YOUTUBE BACKLINKS
However, there is no such thing as 'YouTube backlinks.' But I think this is the best way to increase your views and ranking.
However, YouTube does not consider backlinks a ranking signal. But it is beneficial for novice YouTubers.
In addition to sharing your videos on social media, you will need to ask web admins to embed your video in their articles.
Let us see how you can do this.
First of all, go to Google and search for your niche blogs. Find some good blogs that relate to your niche. Now, make a video that can increase the quality of that article. And then contact the site owner and ask them to include your video in their article. If one of them says yes, you have the YouTube backlink.
By doing this, you will get some additional boost in video visualization and SEO.
DIVERSIFY 
Sharing your videos on various media platforms can attract more people to your channel and giving your channel more exposure and recognition.
Top social media platforms to share your video content.
Facebook – Share any video.
Instagram – share any video content, excluding pornography.
Quora – Embed a series of videos related to the question.
Reddit – share videos related to entertainment and news
Twitter – Share videos related to news updates and business
Google+ – share any video
Pinterest – share your affiliate product Reviews videos.

Digg- share videos related to technology, business, and marketing.

LinkedIn – Mostly for business news videos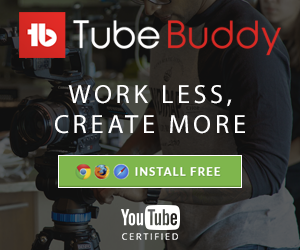 UPLOADING FREQUENCY 
It is good if you regularly upload videos because it encourages YouTube crawlers to visit your channel more often, and it is a good sign. It attracts viewers to your channel, which boost user engagement. And so you can encourage them to consume similar content on your channel.
ANNOTATIONS 
It is new for beginners. But trust me, you must be using annotations. If you are not using them, then start using them.
YouTube annotations are clickable buttons that you see on a video screen, and they encourage visitors to engage with your content.
If you do not know how to begin with annotations, you can check this guide to understand the basics of annotations.
CHECK OUT: How to make the annotations button on YouTube videos
There is no doubt annotations are essential.
Benefits of using annotations on YouTube videos
It makes your video session longer

It lowers the bounce rate

Spotlight annotations can improve communication with the audience.

Annotations make your video powerful and functional

If you use the subscription button as a subscription, you will increase subscribers.

Increase user engagement
RANKED TAGS
Ranked tags are the tags YouTube shows your videos on. 
To check for this, first, go to YouTube and type in any tag you've used in your one of your videos. If you see your video on the first page of YouTube for that tag, it is a ranked tag. You can use the same tag in your related videos to increase your video ranking.
And for best results, you can use the vidIQ tool. It tells you about ranked tags and suggests more good tags, which will increase views and YouTube SEO.
KEYWORD DENSITY
It is not so practical but still beneficial. Just put a little % of the keywords and relevant words in the tag section to enhance your video search visibility and recommendations. 
ACTIVE SUBSCRIBERS
More active subscribers = more engagement = top ranking on YouTube.
Even though you have 100K customers, majority of them are dead, and they not going to watch your videos. Only a few of them are active customers, and they are genuine visitors who care, share, and like your videos.
It is weak user engagement. But you can turn some of these dead customers into active customers using these tricks.
Make Q&A videos

Run Giveaways

Please make a video after every 100 subscribers to let your subscribers know how they are important to you.
 KEYWORDS IN CHANNEL'S TITLE 
Like Google, YouTube also considers the channel name keyword.  Using keywords and phrases that best represent your channel can significantly increase YouTube SEO.
If your channel is about SEO tips, you can include this keyword in your channel name to help YouTube understand 
CTR (CLICK-THROUGH-RATE)
CTR indicates how many people are clicking from the search results shown. The more clicks you get, the higher you'll rank.
So, the key here is that you need to increase your CTR. For this, you need to optimize thumbnail, user search intent, and title
Here are some tips you can use to increase video CTR on YouTube
Optimize your Title tags

Optimize your Thumbnails

Put the focus keyword in the title and description
OPTIMIZE VIDEO PLAYLIST
A playlist is like the heart of your channel. If you do not optimize the video playlist, people will not find your content in one place. 
It is not a ranking signal. But it reduces the user experience and ultimately discourage users to leave your channel too early. 
.

TRANSCRIPT
Transcribing your video is a good idea because it helps visitors understand the video better.
It also helps increase traffic from non-native countries as the transcript includes your script. 
It enables deaf users to understand your words. Here is a guide to learn the benefits of having a transcript of YouTube videos.
FOCUS KEYWORD IN AUDIO SCRIPT
Like I said that both YouTube and Google now can hear your audio script. So make sure you optimize your audio scripting for SEO.
Once you create your audio script, listen to your audio and include some potential search queries.
SPEAK YOUR FOCUS KEYWORD at the beginning of the video to let YouTube know that you're talking about the related topic.
Prove that you're a good creator. And don't use slang words in your videos as it diminishes the quality of content.
VIDEO KEYWORDS
If you are doing video keyword research, you can get your video to the top of YouTube and Google.
Using this SEO technique, you can generate traffic from YouTube and Google.
To get started, first type your focus keyword and see if Google shows video results.
Go to the Google Keyword Planner tool and extract similar keyword ideas if you get video results on SERP. 
You can read this guide to know how to use the Google Keyword Planner tool to do keyword research.
Next, you are ready to optimize your video for that keyword.
CONCLUSION 
This article contains 25 YouTube SEO tips that may help you to some extent. But you need to work your ass off to get the best results.
Good luck!
If you like this article, make sure you share it on social media. What do you think is the most effective factor in YouTube ranking? Give your suggestions in the comment section.