Whether you are a blogger or a marketer, you need these Google tools to check your site's performance, do market research, find your audience, and much more.
In this post, you're going to see a list of essential Google tools for webmasters, marketers, and online businesses.
So, let's dive in…
20 Google Tools for Webmasters & Marketers
Google search console

Google Keyword Planner

PageSpeed insight

Google Mobile-Friendly Test Tool

Google alerts

Google Trends

Structure markup

Google sheet, Slides, and docs

Google analytics

Google tag manager

Google AdSense

BlogSpot/ Blogger

Google DoubleClick ad planner

Google translator

Google surveys

Shopping insights

Google my business

Google URL Shortener

Google Ads

Google merchant center
GOOGLE SEARCH CONSOLE [GSC]
GSE is the first & foremost tool of webmasters. But still a good choice for marketers to keep an eye on their business.
In fact, I love using this tool.
What I love about GCS is that it shows how your site performs on Google.
With this, you can see what queries & phrases are made on Google to find your business, keyword positions, and Queries that are generating most of the impressions, clicks, and CTR (click-through rate).
In addition to that, it also shows everything about technical SEO like DNS errors, crawl errors, and indexing errors.
It is required to submit your sitemap to the Google search console to get your site indexed fast on Google.
Learn More: Google Search Console Full Guide to Beginners
---
GOOGLE KEYWORD PLANNER
GKP is a well-known tool for webmasters and marketers.
It's a free keyword research tool to find the most searchable terms & phrases on Google.
It can help a business choose competitive bids and budgets to find cheaper and targeted keywords for your campaign.  
With this, you can see monthly search volume, Competition & Keyword Bids.
Learn More: How to use Google Keyword Planner Tool for Better Results on Google
---
PAGE SPEED INSIGHTS
SPEED matters.
Not only does it affect user experience but also decreases your rankings on Google, if not optimized well.  
That's why you need a tool that can help you get your site's speed report.
And Google's page speed INSIGHT (PSI) can help you with this.
It's a free tool that webmasters can use to get reports on the speed performance of a page on both DESKTOP & Mobile.
And the cool thing is that it provides you with suggestions on how a page may be improved. It's an audit report that suggests the possible reason why your site is not loading fast.
Learn More: How to Increase Your Page Loading Speed
---
GOOGLE MOBILE-FRIENDLY TEST TOOL
People use multiple devices to perform searches. And you probably know that more than 50% of searches are performed on Mobile devices.
So, it's essential to have a mobile-friendly business as it affects both user experience and Google rankings.
By using the GMF tool, you can see whether or not your site is mobile-friendly.
Learn More: 10 Current SEO Trends You Should Know
---
GOOGLE ALERTS
Google alerts is the most interesting tool for webmasters to monitor newly published content on the web.
This tool can help you find new blog post ideas in your field.
To use this tool, you need to create an Alert.  And for this, first, go to Google Alert and enter a topic or category.
Once you've typed in, you're asked to enter your email address where you will receive updates.
There are more options that you can choose to set how often you want to get the updates, what sources or results you want, languages, and more.
---
GOOGLE TRENDS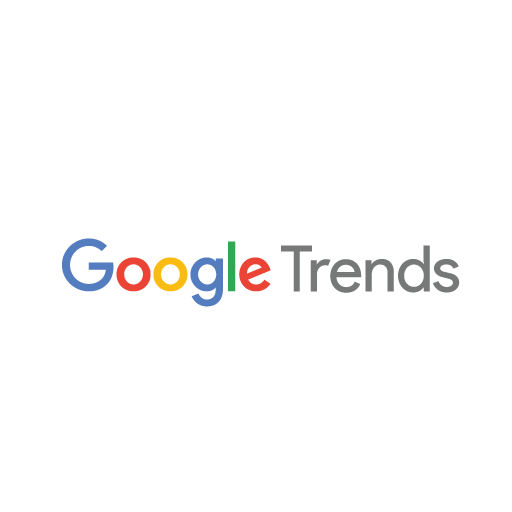 As the name suggests Google trends are the tool that helps you to explore what the world is searching for.
A news-type website can do wonders with this tool. Because one can look for trending topics and publish viral news.
With this, you can even look for interest over time and interest by sub-region.
It could help you understand the potential of a particular topic.
Moreover, you can compare more than two key phrases and also can filter your results by time, country, and search type.
---
STRUCTURE DATA TESTING
Structure DATA testing is another free tool for webmasters and marketers to test the elements on your web page.
Structuring your data is essential to markup elements on your web page. Because it helps Google understand the data on your web page.
Once Google understands the data clearly, it can be presented more attractively.
So, it's essential to check your page for structured data markup.
You can test your structure data by page URL or by pasting the HTML snippet of your webpage.
Once you enter one of these (URL or snippet), run a test. Within a few seconds, it will show you all the structured data on your web page.
There is another similar free google tool that can help you mark up your structured data. It's called "structured data markup helper"
It's nothing but a data highlighter tool that helps you assign or edit new data items to your web page structure.
---
GOOGLE SHEET, SLIDES, FORMS, AND DOCS
These are four google tools that webmasters can use to manage, save, and collect data.
Let's discuss each of these tools one by one…
It's a free online Google spreadsheet tool similar to excel where you can add and calculate data.
You can use this tool for making a to-do list, annual budget, and monthly budget. It's easy.
Moreover, you can get your spreadsheet anywhere & anytime.
With this tool, you can share your ideas, photo album, wedding, and portfolio with anyone and anywhere. (Similar to Microsoft presentation or PPT)
This tool is similar to MS WORD, where you can write, edit and save your content.
You can use this to create a resume, blog posts, or an essay.
It's one of the most popular tools among webmasters and marketers.
With this, you can manage event registration, ask users for specific data, collect email addresses, create a popup quiz, and much more.
---
GOOGLE ANALYTICS
Google Analytics is a free yet powerful tool for webmasters & online businesses to keep a watchful eye on their website's performance.
It enables you to keep tracking your site performance, sessions, bounce rate, user behavior, live traffic report, and much more.
It helps online businesses to make new strategies that can bring more sales and conversions.
Features:
Traffic reports

User behavior

Referral traffic

Real-time traffic reports

E-commerce tracking
---
GOOGLE TAG MANAGER
If you don't want to tweak coding, then GOOGLE TAG MANAGER is here to help you. It is one of the best tools for webmasters and online businesses.
GTM enables marketers and webmasters to deploy website tags all in one place.
Basically, tags are a snippet of JavaScript or tracking pixels.
Examples:
Google analytics universal tracking code & conversion tracking code

Facebook pixels

AdWords Remarketing tools
These are the tags you can use on your web page to monitor form submission, HEATMAPS, conducting surveys, and conversion. Moreover, you can track events like file downloads, link clicks, or items added to your cart.
---
GOOGLE ADSENSE
 With Google AdSense, you can monetize your blog and make money publishing valuable content.
It's a great tool for webmasters as it is providing monetary value to your blog content.
And with the Google AdSense app, you can monitor everything like CPC, RPM, and daily earnings right from your smartphone.
However, it's not essential if you are not using Google AdSense as a monetization tool.
---
BLOGSPOT/ BLOGGER
Are you planning to start a blog? Then BLOGGING.COM could be a great platform to start with.
It's a free blogging platform introduced by Google that allows you to create a blog, share your story, and monetize it.
And it's all for free.
`
It's a great choice for newbies to test whether or not you like blogging.
---
GOOGLE DOUBLECLICK MARKETING PLATFORM
It's a useful platform for webmasters, marketers, startups, and small businesses to more effectively create, manage and grow high-impact digital marketing campaigns.
There are several tools available
DoubleClick for Advertiser (DFA): – It's an ad management and ad serving solution that helps advertisers manage the entire scope of digital advertising programs.

DoubleClick search: – It helps to manage large searches across the Google Ads

And more…
---
GOOGLE TRANSLATOR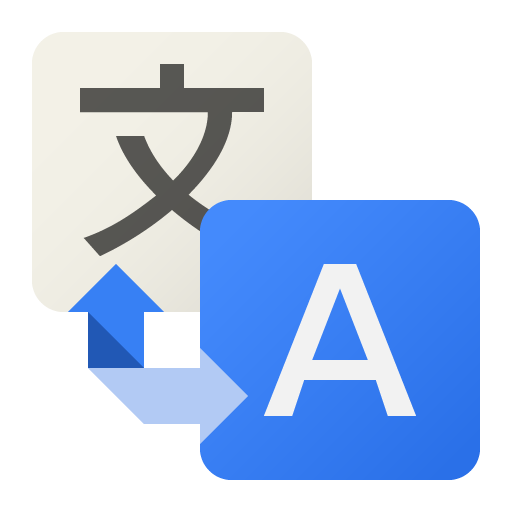 Google Translate is one of my favorite tools that help me translate.
It's a free multilingual machine translation tool introduced by Google anyone can use for free to translate.
---
GOOGLE SURVEYS
It's a market research tool that helps you conduct surveys to make more informed business decisions.
All you need to do is create a survey and choose your targeted audience.
After that, Google sends the survey to users. The users complete the survey and Google automatically aggregates and analyzed the data.
It's a great tool to collect users' opinions about a product or service.
---
SHOPPING INSIGHTS
It's a next-level Google tool that helps online businesses LEARN more about shoppers' insights.
As Google is the first place to discover new products and services, it's important for online businesses to understand what type of products and services users/shoppers are looking for.
If you don't want to miss current or future trends then this tool is the first marketing tool for online businesses.
You need to tell which product & category matter to your business and this tool will send you all relevant trends to your inbox.
With this tool, you can compare products and trends.
---
GOOGLE MY BUSINESS
Business listing is a must for online businesses as it enables you to list your business on Google and other search engines.
With this tool, customers can find your business easily across google search and MAPs.
So, it's essential for businesses to list it on Google my business.
---
GOOGLE URL SHORTENER
The Google URL shortener is a small tool for webmasters that squeezes long URLs into short URLs.
Short URLs are easier to share, tweet or email to your friends.
---
GOOGLE ADS (AdWords)
Google Ads is an online advertising platform where you can create a campaign, run it and let your business reach out to more people.
One can promote their products, services, apps, and content to generate leads, sales, or conversions.
Google ads experts can optimize your campaign and provide you with better ROI (return of investment).
You don't need to rank better to generate sales, Google AdWords is here to help you.
It is one of the best tools for webmasters, marketers, and businesses.
---
GOOGLE MERCHANT CENTER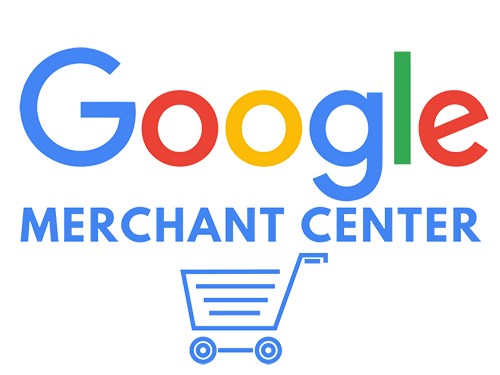 GMC is another tool for webmasters and marketers. It helps you to get your online store product's info into Google and help shoppers find your products right from google search.
If you are running an e-commercial business then this tool is beneficial for you.
The cool thing is that you can sell your product globally. For that, you need to set up the multi-country feed in the Google merchant center to display the product's inventory to potential buyers all around the world.
---
CONCLUSION
Tools don't have to cost money. This is why Google has developed free tools for webmasters, Marketers, and online businesses.
If you want to grow your online business or blog then you should use some of these tools to take some load off.
Sure, there are some amazing paid tools available, but why not try free first?
What Google tools do you use? Let me know in the comment section…
Do you love this guide? Please do share on social media platforms.