Blogging can be considered as a web store where you can either share your thoughts or explore your knowledge on a specific topic.
Nowadays blogging has also become a full-time income source. It is versatile, and you can take all the benefits by starting a blog. In fact, people are making a living out of it.
So, if you want to know How to Choose the Best Blogging Platform in 2021, Don't worry you're going to see a few but the best blog platforms to start your blogging journey.
Apart from that, you'll also get to know the features, pros, and cons of each of these blog sites.
Before going after it, you must know that if you are not willing to write, blogging is not for you. You must have a little habit of writing. If you hate writing, then I suggest you forget about blogging. This is the only requirement that you should be eligible to start blogging.
I want to remind you of a few points about blogging.
Blogging is a long curvy road; you need to keep on traveling. Don't expect immediate results.

If you want to be a blogger, then you have to be more flexible. I mean blogging requires other things besides writing. So you need to prepare for all the challenges.

Don't think about money initially.
Ok, let's come to the main discussion:
How to Choose the Best Blogging Platform in 2021 (Compared)
Below is a list of some of the best blog sites, I am going to discuss one by one. You need to sit and read carefully.
WordPress.org

WordPress.com

Blogger

Wix.com

Medium

Livejournal

Weebly

Squarespace

Ghost

Tumblr

Mamby.com
1. WORDPRESS.ORG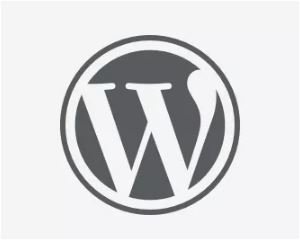 It's one of the most popular CMS over the internet so far.
About 31% of all websites available on the web are now on WordPress. I have also been using WordPress for more than two years, and I know how powerful it is.
But before you make any decision, you must have a clear vision of your blogging or online business model.
It could be from the first story blog to a big e-commerce business. The initial choices are up to you.
You have to have rough ideas for what purpose you want to use WordPress.
Once you have got a clear purpose in your mind, you can look forward to checking whether or not WordPress is eligible with your model.
Below are a few features of WordPress that are enough to make a one-sided decision to select it as a blogging platform.
#1. Easy-To-Use
You know WordPress is damn easy!
When I migrated from blogger/BlogSpot to WordPress, I thought I need to learn how to use it. But in reality, it's super easy and handy.
The great thing is that everything is ready to use. You are only a few clicks behind your task.
There are so many things that make WordPress super fast and easy to use. Some of those are here: –
Dashboard: Everything is available right in front of you.
Navigation: User can navigate easily

Uploading and removing files.

Plugins

Themes

You can create personalized themes and plugins 
#2. User access privileges
WordPress provides you with a different-2 user access level that enables you to give some specific directives to control your site functionally.
It is useful when you have a team, and you don't want all team members to access all levels functionally.
You can restrict them to publish an article. You can either give them additional privileges based on your trust or working experience.
#3. SEO Friendly
WordPress developers are well aware of SEO, and they know Google and other search engines care about SEO too.
 So they always try to make things simple and understandable for both the user and the search engines.
But it doesn't mean you don't need further actions to take. I always recommend you to make your site SEO-friendly.
Because WordPress can't create backlinks for you and can't make your site load fast, It's your responsibility to make your site SEO optimized.
#4. Flexibility
WordPress COMES with extensions, plugins, and themes that make it flexible.
You can either create a blog or online business; it's up to you. You can easily customize it to make it look attractive.
#5. Plugins
WordPress Plugins are some kind of add-ons to add extra functionality to your site.
Plugins give you extra doughnuts to automate some specialized tasks.
For example, if you want to share your post after just publishing it, then you can use a jetpack automatic share feature that helps you share your latest post automatically.
There are thousands of plugins available for you. All you have to do is go and install the plugin you want, and that's it.
#6. Themes
WordPress has a big collection of themes. You can select any theme you want to make personal for you. You can customize it and make it look unique.
Moreover, you can migrate to another theme at any time. (Note: don't overdo it because it hurts SEO and ranking.  I suggest you choose your theme wisely, so you don't need to change it again.)
All themes are classified under different-2 categories. For example, if you want a business theme then type in 'business themes' in WordPress, and you will see all themes related to business and so on.
Pros  [A quick overview of WordPress.org]
It could be a good choice for a newbie who doesn't know anything about programming

It's a giant CMS that help you create an attractive site

Versatile and flexible

Responsive design that helps you make your business or blog ready for all devices.

Easy customization and layout of your blog

WordPress is good for SEO, and you can easily handle the crawl errors through the WordPress admin panel using pre-build SEO plugins like Yoast.

WordPress is everywhere so don't be afraid of having issues. Everything is available on the internet.

User-friendly

Cost-effective

WordPress releases regular updates to make it powerful and secure

Mobile friendly

WordPress has big community networks

It's easy to automate some repetitive tasks

A significant collection of themes and plugins enable you to share, build an email list, manage and design your article more efficiently.
Cons
However, WordPress CMS is free but to run a site you need to invest at least $15/year for the domain and $3/month on hosting to store your site data.

No dedicated support encourages you to pay a developer to fix issues.

It has been found that over 70% of WordPress sites are vulnerable. If your site is not secure then, it is more likely to get hacked.

You have to pay extra bucks to secure your site

Hosting companies require huge money to handle massive traffic to your site. So be sure you must have enough money to pay the bills in the future. [In case you start receiving high traffic to your site.]
Compatibility [See for which business/blog WordPress is suitable]
Blog, personal blog

Business blog

E-commerce store

Professional writer and content creators

You can create your brand
General Pricing [Price computation is based on general criteria]
My site criteria
Hostgator hosting – baby plan

Sitelock Security

MAXCDN

Elementor
*Pricing may change as you change the requirements
$15/month for hosting, which means I pay $180/year

$20/year for domain renewal

$12/month for SiteLock, $144/year

$10/month for MAXCDN, $120/year
On average, I spend $500 every year to run my site.
2. WRODPRESS.COM    

WordPress.com and WordPress.org both are different. Please don't be confused.
WordPress.com has a hosted server, on the other hand, WordPress.org is a self-hosted web platform.
If you are a WordPress.com user, you have no control over the server. You have insufficient features, and you are not allowed to place third-party ads like AdSense on it. You can only put third-party ads under the VIP hosting program.
Pros [A quick overview of WordPress.com]
It's free if you are not taking any additional benefits.

You don't have to pay bills for security and hosting.

You can use the standard domain (https://xxxxxxx.wordpress.com) for free.

Hundreds of customizable themes are available

Mobile-friendly design

User-friendly support

Similar to WordPress.org, it's also easy to use

It can handle a massive amount of traffic
Cons
You have no control over the server

Limited features

Misleading pricing when you see the yearly and monthly plans

There are only 250+ themes whereas WordPress.org has 1000+ themes

It offers you very fewer plugins with the free plan

You can't place ads until you are on the VIP program
Compatibility + Pricing [See for what purpose WordPress.com can be used]
The free plan is suitable for a personal blog, blogging, story writing, etc.

Use a $99/year plan to start a professional blogging carrier

$299/year for businesses

WordPress.com is best for regular story writers and blog writers

For an e-commerce business, you can go with Shopify, Magento or WordPress.org
4. BLOGGER
[Powered by Google]
Blogger is one of the best free blogging platforms. It's a great way to start a blog because you don't need money.
All you have to do is go and publish your content. That's it.
I've been using blogger [BlogSpot] since 2015, and I know it is good for blogging.
Pros [A quick overview of blogger.com]         
It's free

It's easy to use, user-friendly dashboard and Fast

Easy to customize

Blogger.com is under Google, so there are no security issues

Google hosting server can handle massive traffic to your site

Once you've complied with AdSense policy, you can monetize your blog

It allows you to modify the CSS

If you have a custom domain [example.com], you can place redirection to redirect the standard domain [www.example.blogspot.com] to a custom domain.

You can migrate from blogger.com to WordPress.org within 5 minutes

You can create up to 100 websites under one Gmail account
Cons
Lack of templates. I mean it's hard to find a suitable template that fits your blog

The server is out of your control, they can suspend your blogger account anytime

 Blogger.com doesn't support any add-on. However, it has a few widgets that can help you a bit.

You can't make the custom design of a template if you don't know HTML, CSS, and JavaScript.

Less flexible

You need to put extra effort to care for SEO and rankings.
Compatibility [See for what purpose blogger.com can be used]
If you want to learn how to blog, then I suggest you start with blogger.com

Event blogging

You can create sites that focus only on a specific keyword. [For ex: http://www.yourfocuskeyword.com]

Fun blogging

Story writer

If you have some budget and want to start a professional blog, then go with WordPress.org

Blogger.com is not for e-commerce businesses
General Pricing
$20/year, in case you use a custom domain. Otherwise, nothing to pay.
4. WIX
WIX is also the third most powerful blogging platform.  In fact, it powers over 100M websites around the World.
WHAT does makes it popular?
Its drag and drop site builder tool. It is a potent tool that makes it different from any other blog site available on the planet.
Pros [A quick overview of Wix.com]
For non-technical users because it requires drag and drop to design a beautiful site. You don't need any coding skills

Easy to use and customizable

Great design of templates

It has a great customer support

It has over 500 templates that cover almost everything you want to start as a blogging carrier

Powerful drag & drop tool

Premium plan [ex: $17/month] offers some great features like you can connect a custom domain, 20 GB storage, premium support, and an online store.
Excellent loading Speed [lazy loading] and security

There is one additional feature that WIX provides you is automatic backups.
Cons
Theme directory is not that big as WordPress.org

WIX is not an open-source platform which makes it less flexible than WordPress.org [because of less development of widgets, themes, and plugins]

It's hard to move from the old to the new template because you have to start from scratch again. And it could harm your SEO

You can't rid of the WIX official branding (http://www.example.com) until you go for the premium plan. [It means you can't make money through AdSense]

The free plan has limited features. With the free program, you have no control over server and WIX ads.

Premium plans are not that great. Once you expand your business or blog, you start facing issues that force you to go for a higher plan.

Lack of SEO
Compatibility [See for what purpose WIX.com can be used]
bloggers, personal blog

Not suitable for brands who depend on SEO for the long [It doesn't mean google dislike WIX]
It is ideal for tiny and local online stores. If you want to make a big online store then better you choose Shopify or WordPress with woo-commerce.

Photography blogs

Small restaurants businesses [locally]
Pricing
Their premium plans always include hosting servers, free domain connections, site storage over 500MB, Google analytics, and premium supports. 
5.

MEDIUM
Medium is a great place to find new stories, blog posts, or business-based articles. I enjoy reading medium because of the high-quality, unique articles.
It is not similar to Facebook or other social media platforms instead it's a platform where people come to learn and tell stories.
Most people don't consider the medium as a blogging platform, but I do believe. Let's take a look at some pros and cons of it.
Pros:  [A quick overview of Medium]
Here is nothing to care about. You need to write only.

Writing and publishing is free of cost

Ease of use

You don't have to stress about coding, designing, or even SEO

It's a better place to interact with like-minded people within your industry.

You can test your writing skills before you start your blogging on WordPress or any other blogging platform.

If you are one who belongs to the medium's payment-supported countries, then you can also earn by just republishing the article which makes it unique from all other blog sites. As you get clapping, Money will be credited to your account. The more clapping you get, the more money you will make.

You can go and request your article on big publications available on medium to get the better influence.
Cons
The design is out of your control.

It can't be considered as a full-time blogging carrier

There is no facility to put ads to your medium story

You can't start your online business instead only influence others.
Compatibility [See for what purpose medium can be used]
Hobby blogging

Story blogging

A blog for pass time

It is excellent for those who have already established a site on WordPress or any other favorite blog sites to earn some authority and influence to become the leader in your industry.
Pricing
It's free. But it has a membership plan that gives you some extra privileges to access unique ideas from big influencers of your niche.
6. LIVE JOURNAL
LiveJournal is a place where you can write posts, share videos, pictures, and stories together.
It's a big community where people come and explore their knowledge, experience, and much more. In fact, According to https://www.similarweb.com, it drives over 160M visitors every single month.
It's a Russian social networking platform that could be a blogging platform for many of us. It enables users to write blogs, journals, or diaries and share with others.  
Pros:  [A quick overview of LiveJournal]
The user interface is easy

You can blog anonymously if you don't want to let others know your identity.

You can start creating your blog profile for free. But you can also upgrade ($2/month) to excess extra features. It gives you the transparency to track your blog stats

Similar to medium, you don't need to care about SEO, design, or maintenance. Everything is ready for you.

Supports multiple languages

It has over 600 journal themes or templates

You can add up to 1000 friends to expand your Journal-BLOG reach and traffic for free

An upgraded account adds more features like adding up to 2000 friends to your friend list, the ability to use Google Analytics, Google AdSense, 100GB storage, and so on.

Last but not least, LiveJournal users can now make money under the "Your Journal – Your Money" program by displaying AdSense ads on their Journal blog.
Cons
To enable AdSense, you need to upgrade your account which costs you approx. $20/ year.

If you are on the free plan, you will see ads. If you want ad-free access, then you need to upgrade your account.

It has a lack of professional templates and design.

You can't start your online business or professional blog because it has a lack of blogging features.
Pricing
It is free to use, but you can upgrade your account to $20/year to take all benefits.
Compatibility [LiveJournal]
Personal blog

Storyteller

Hobby blogging

Good for Photographers and music artists to share the demo art.

Not suitable for pro bloggers, business or brand
7. WEEBLY
WEEBLY is a full blog solution for beginners to start a free blog.
You can compare it with other blogging platforms like WIX, SQUARE-SPACE, and WordPress.com.
WEEBLY powers Over 40 Million websites, whereas WIX powers over 100M sites.
Nonetheless, WEEBLY is also one of my favorite blog sites. Let's talk about its pros and cons.
Pros [A quick overview of WEEBLY]
It's free if you don't want extra features

Very powerful and straightforward drag and drop website builder

Mobile-friendly template design

Over 40 pre-designed page layout is already available on WEEBLY

WEEBLY has a collection of good-looking professional themes
Cons
The website builder has limited features as you can't personalize the theme customization

Lack of essential blog features like popular posts highlights

You need to handle SEO manually there is no such plugin to track your ON-PAGE SEO

WEEBLY is on its hosted server, so everything out of your control

Migrating your site from WEEBLY to another blogging platform is painful.

WEEBLY doesn't offer any e-commerce feature with the free plan
Pricing
WEEBLY's pricing structure is pretty cool you can even start for free, but for more extensive features you can go for higher plans like $8/month STARTER plan that offers you unlimited storage, advanced site stats, custom domain connection, etc. [check all pricing]
Compatibility [WEEBLY]
Blogging – hobby, story, or fun

Small e-commerce business

Suitable for pro bloggers

Not for big companies and brands
8. SQUARE SPACE
It is another one of the best blog sites where you can create a stunning website and start your carrier as a blogger.
It powers over 1M websites on the web.
Let's move further and see Square-Space pros and cons
Pros [A quick overview of SQUARE-SPACE]
SQUARE-SPACE is known for its excellent template design

It comes with Drag and drops website builder

Style editor is awesome. You have all controls from font style to background image and MUCH more.

Recently, Square-Space added some new features like Getty images, G-suite, and page builder.

It has a great live console that shows you the real-time changes while you customize your site.

Great customer support. (Support via live chat, email, and FAQs)

You can add some widgets to add additional functionality to your site.
Cons
It's hard to use a style editor if you're an infant blogger.

In the case of an online store, prices are higher than on other platforms

Square-Space don't offer free access [only 14 days trial]

Not that great for SEO

Slow page loading speed
Pricing
They have separate plans for websites and online stores.

For personal websites, you need to pay $18/month ($12/month billed annually)
For business, $26/month ( $18/month as on a yearly basis)
For the basic online store, $30/month ($26/month billed annually)
For the Advanced online store, $46/month ($40/month as billed annually)
Compatibility [Square Space]
Blog, personal blog

Small online store businesses

Photography

Portfolio
9. GHOST
GHOST is an open-source blogging platform that enables you to publish your story or blog. It is developing the future of journalism.
It is a user-focused, ideal, disruptive, and elegantly designed platform that could be the future for most bloggers.
GHOST is extensively designed for bloggers to blog easily.
Pros: [A quick overview of GHOST]
Ghost offers a markup language 'Markdown' to edit your post. It splits the editor into two sections. The one is the editing area where you can write, and the one is a live preview for previewing your text format without leaving the editor console.

It's an open-source project

You can build your themes

Fast; because it is written in JavaScript

Great User interface

GHOST is a CMS that is entirely different from WordPress.org

Easy to install on the server. (However, for now, there are only a few hosting companies (like LiquidWeb and Digital Ocean) that accept ghost software to live on their server because GHOST CMS is different)
Cons
By default there is no commenting system, you need to install third-party comment forums to enable commenting.

It is not free in reality; you have to pay for hosting to run your site which is pretty much similar to WordPress.org

It is a new blogging platform that's why it has a few themes and plugins.

The free version has insufficient features
Pricing
The free plan is not free; you have to pay at least $10-20 for the hosting the server. With this, you can only have custom domain support.

If you go for the Basic Ghost plan ($36/month or $29/month as billed annually)
Standard plan ($99/month or $79/month as billed annually)
Business plan ($249/month or $199/month as billed annually)
Compatibility [GHOST is suitable with]
Personal blogs

Story blogs

Professional blogs

But not for any e-commerce business
10. TUMBLR
Having over 400M websites; Tumblr has become one of the best free blogging platforms that you can choose.
Tumblr is a place people can share images, stories, and even GIFs and videos. It can be considered a microblogging platform.
Let's take a look at its features, pros, cons, and compatibility…
Pros [A quick overview of TUMBLR]
It is free. All essential elements are available for free.

Similar to blogger.com, you can connect your custom domain free of cost

Easy to customize

Tumblr also permits you to add users to publish on the same blog.

Ad-free; Tumblr doesn't show any advertisement from their side as ads discourage user experience

You can put your affiliate links to earn referrals.

Integration of Google Analytics

You can schedule your post to auto-publish

Support via Help center and FAQs section. However, Tumblr has a built-in community that can help a lot.

Mobile-friendly design

SEO optimized
Cons
The themes are not that great. If you want good-looking themes then you need to buy premium templates which may cost you around $10 to $50.

Tumblr is not for hardcore bloggers who write long and informative. It is suitable for micro-blogging. So, you can't entirely rely on it. You can't grow much. So Tumblr is just for Fun blogging and story blogging

You have no control over sever because Tumblr has its server that hosts your blog.
Pricing
Everything is free except premium themes.
Compatibility [For what purpose you can use TUMBLR]

Recently, I came across a new player in the blogging world. It is pretty much similar to Tumblr and the user interface looks like  Reddit.
With this, you can explore interesting content which is available in the form of images, gifs, text, and videos.
It uses machine learning to learn the user's interests and serve what they want to see. 
The cool is that a Mamby member can get paid every time he or she publish interesting content. Yes! if you want to earn some extra cash then just register to Mamby and verify your email.
Once you've done, you're ready to add your post. Just add a title, image, link, or text and save your post.
Now you're all set. As people like your post, you will get paid accordingly.
Pros: – 
Free

Easy to use

You can either post an image or share your YouTube video link quickly

If your post is getting a good response, then you're more likely to earn from that post

You don't need to care about hosting, domain or security. Mamby cares for you and your content as well. 
Cons: – 
Not for professional blogging

You can't make a living out of it
Pricing:  – Free
Compatibility [For what purpose you can use Mamby.com]
Fun

Share your photography, fun videos, and pictures

Microblogging
 Conclusion
I have compiled a list of favorite blog sites that can help you to start your blogging carrier. Now choices are up to you.
All you have you do is read the guide carefully and make your choice.
I am not forcing you to choose WordPress, WEEBLY, WIX, or another option is given above. Nonetheless, I have collected this information to help you find the most compatible blogging platform that fits your business model.
No doubt, WordPress is powerful and flexible, but it has a security issue because of its vulnerability.
WIX and WEEBLY can be extensively compared. If you want to start your small e-commerce business, then go for WIX. And for professional blogging, you can try WEEBLY.
Tumblr is not that powerful to start a professional carrier in blogging. You can only have some fun by sharing new stories, videos, GIFs and blog posts, etc.
LiveJournal could be an excellent source of earning as it gives you the ability to monetize your LiveJournal blog through AdSense. You don't need to invest a single dollar. All you have to do is write and publish.
Medium is an excellent source to learn more and test your writing skills. Although you can make money by just publishing and getting claps on your write-up but for that, you need to join the medium partner program.
And another best free blogging platform is BLOGGER.COM which is famous because of its free service and monetization option.
I hope you get the idea which one you must choose.
Which blogging platform you are using or planning to use? Give your review politely in the comment section as it could help readers to make a clear choice.