Whenever you do SEO, you need some SEO tools for keyword researching, auditing, off-page & on-page optimization, and competitor analysis. 
Hopefully, there are tons of free and paid tools available that can help you analyze your entire business blog/site. Some tools come up with all in one package, for example, SEMrush.
This tool has almost every feature that you could think of. But unfortunately, this tool does not allow you to access all the functionality for free. To take the benefits of all the features, you have to purchase the premium version.
Ok, whatever the case you need SEO analyzers because you want to perform the following tasks…
Backlink analysis

Keyword research

Content optimization – On-page SEO

Traffic, targeted audience analysis

Technical SEO
These are some tasks that you might want to perform with the help of these free online tools. Before you dive into the main topic, let me tell you why do you need to have SEO tools?
It's well known to you that analyzing your competitor's website could give you the best opportunities to understand what you're missing. And how you can synchronize and compete with them. That's why you need competition analysis to keep pace with the current SEO.
Why is it so important to track down the competitors in your business industry? Because
It helps you understand the competition for your business. If you find a huge gap between you and your competitor's business that means you might be doing those things that have obsoleted. That's why you need some tools that can help you to track your competitor's strategy.

You can analyze their link-building strategies to understand how they are getting backlinks.

By analyzing competitors' websites, you could also get to know their ranking potential.

What is the SEO score of your competitors?

You can learn from their mistakes and experience by knowing the pros and cons.

You could predict the future of your business. Because if you're very near to some successful competitors that means you could be successful.
Now let's move on to the main discussion
Best SEO tools: A Collection of Popular To Increase Rankings in Google 
(Free, site status)
GOOGLE ANALYTICS is your primary tool to analyze your site traffic, audience, unique visitors per day, user behavior, real-time traffic analysis, conversions, goals, and loading speed.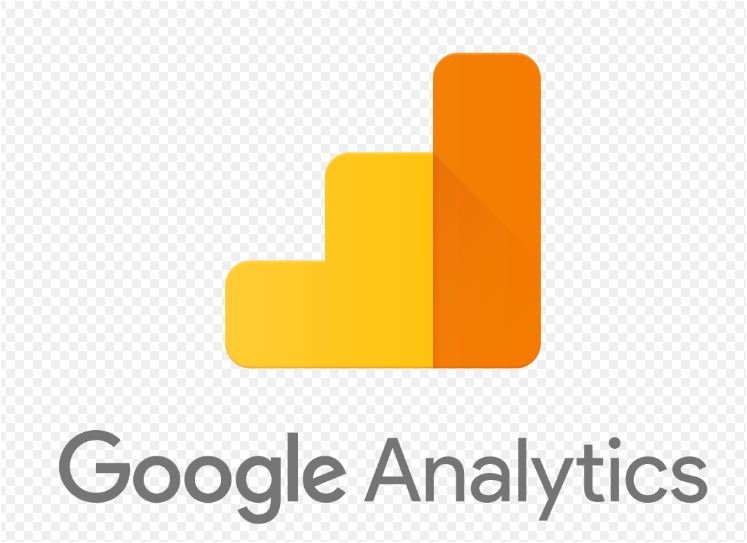 There are other similar tools but why Google Analytics is best because Google says that "Google Analytics not only lets you measure sales and conversions, but also gives you fresh insights into how visitors use your site, how they arrived on your site, and how you can keep them coming back."
It is up to you, how you use this tool. You can either track your business goals and conversions or just look at your daily traffic and favorite pages.
10 Benefits of using Google analytics
It provides you with tons of features for free. That's why this is the best tool ever.

Similar to the search console, you can see the terms or longtail keywords people are using to search for your site.

Helps you understand which page converts readers into customers the best.

You can analyze pages that are your favorite.

Quickly track down the targeted audience.

Businesses can easily measure their goals and conversions to predict profits.

Apart from that, you can customize your report for better understanding.

You can easily connect your search console to the Google analytics tool.

Measure your real-time traffic.

Bounce rate – this implies user experience. The lower the bounce rate, the higher the user experience.
I've listed ten benefits of having a Google Analytics account. Now another google SEO tool is "Google Search console" which is useful for keeping your eye on technical SEO
Technical SEO is something where you take care of site structure, site errors, sitemap submission, security issues and many similar things.
So, for optimizing your site for technical SEO, you need to have a Google search console account.
Once you've created it, submit your site for review. Google will scan it and lets you know the crawl errors, 404 errors, server errors and render errors.
(Free, Technical SEO, SEO audit)
As I said, the Google search console takes care of the technical aspects of your site. Imagine that your site contains hundreds of 404 errors, security issues, and loading very slowly. How do you expect people to read your blog? And that is the reason why you should care about it.
Unfortunately, it doesn't give you any solution except to show you the reasons why your site is suffering from these errors.
Apart from that, this tool also gives you critical data related to organic traffic such as click-through rate, total organic clicks, impressions, and search terms/keywords that people typed in while doing a search on Google.
You can optimize your pages for given keywords or search queries to skyrocket your rankings.
6 Benefits of using the Google search console
If your site is technically ok, that means your site is performing well. And this tool helps you find every technical issue from server errors to security issues. So, I recommend you submit your site to Google and Bing webmaster tools.

This tool allows you to manage your robot.txt file

Also allows you to immediately index your page by just using the 'fetch as Google' feature.

Rich-structured data to make your content convenient for search crawlers to better understand your content.

Notifies you whenever there are security issues.

It also gives you access to block the resource that you don't want google spiders to crawl.
(Free, Find the best trending topics)
Are you looking for the current trend? Then you must use be using Google trends. Google TREND is the third BEST Google SEO tool that plays a vital role while you are looking for keyword search trends.

For instance, suppose you want to know the trend of the "XYZ" keyword. Then you type in that keyword, and this tool shows you the whole story over the years, months, or even day
You can compare similar terms to distinguish them based on the trend.
 From the above screenshot, you can easily understand which name or keywords you should apply for better search results.
5 Benefits of using the Google trends tool
Helps you to find the trendy topics

Gives you a better interpretation based on geolocation

Allows you to analyze the results based on four search methods. (YouTube search, Google image search, news search, and Google shopping)

You can also customize the report by making a few changes to categories, period, geo-location, and web search.

It is the only tool that distinguishes two or more terms better.
(Free, paid with Google AdWords, keyword research)
If you've no money to invest in keyword research, then this tool could help you come up with tons of best keyword ideas.
Just go ahead and start researching keywords within your niche.
I've been using this tool for two years, and I think this is a useful resource for keyword researching. As a beginner, you must use this free tool.
However, now it is not so useful because of no exact search volume but doesn't worry here is an alternative method that you could use to identify the precise search volume.
So, after visiting the above guide, you would be able to track the exact search volume for the particular keywords.
Benefits of Google keyword planner tool
You don't want to pay any more

You can call it a Google keyword reservoir where you can find tons of keyword suggestions.

Advertisers use this tool to find the best keywords for their AdWords ad campaign

You can customize your keyword ideas by just making a couple of changes (Read the earlier guide to know all customization options)
Cons: –
There is no separate option for distinguishing mobile and desktop traffic

Only gives you the 12-month average search volume which is not much accurate

There is no data like domain authority and keyword difficulty
Regardless of these cons this tool still has the potential to help you out in many ways. Especially, helpful for beginners.
(Free, Loading speed analyzer)
I love this tool because it gives you the reason why your site is loading slowly. As you know that Google always tries to serve you fast, that's why you should use this.

These two screenshot shows you the loading performance. You can see that desktop score which is better than mobile.
However, I'm using MAXCDN and a simple theme, instead of that my site is loading slowly because of other technical issues.
But what if your site loading slowly, and a user might leave your site. So, make sure you optimize your site and its structure to load faster than others.
How you can make your site load faster. There are so many things that you need to consider to optimize your site for SEO rankings.
First of all, check your site speed using "Google page speed insights".

This tool will tell you the current loading speed score and further modification options

Once you find the reasons, you can take the corrective actives to make your site load faster
There are some alternatives that you could use to do the same like GTmatrix, Pingdom, and WebPageTest
(Free)
Google Alerts could be a favorite tool for online marketers or businesses to keep an eye on the latest updates from the Google index. You can get similar updates related to your business or industries.
When I first used this tool, I found that this is helpful for news blogs and also for the marketer.
It helps you find the best blog post ideas and also helps you to create better content. You can monitor the web to see the exciting topics for your blog.
Most common alternatives: – Talkwalker, Mention, TrackUR, and Muck Rack
Above I've listed the six most common free Google SEO tools. But this is not the end. I've also prepared a list of additional tools that you can use to grow your SEO rankings.
(Paid, Multipurpose)
SEMrush is the best competitive data analyzer tool. This tool comes with tons of features. You can either do keyword research, analyze a domain, or run an SEO audit. 

If you have a premium version, then you can access all the features for generating your website analysis report.
You can extract only 10 SEO analysis reports in a day with the free version. However, if you can pay for this tool, then you must use this tool surely.
Features: –
Organic Research: This section gives you the total number of natural searches that your site could drive. If you have good organic search volume, it means your site is doing well.
You can analyze your competitor's best keyword data and use these keywords to outrank your competitors.
You can also see the drop in keyword & domain ranking positions to find the bottlenecks.
Advertising Research: Keep an eye on your competitor's advertising strategy.
This research panel provides you with all the possible data that your competitors use for growing their SEO ranking.
You can analyze ad budget, ad campaigns, and strategies to uncover their secrets.
Backlink analysis: Backlinks are the most prominent ranking factors. For beginners, it is so hard to create high-quality backlinks.
But this tool provides you with the competitor's backlink analysis report which helps you find the new resources to generate high-quality backlinks.
Keyword Research: Without keyword researching, you never imagine ranking your page on Google. That's why all SEO tools come up with keyword research.
You can find the less competitive Keyword to rank your page instantly.
(Freemium, Keyword research)
When it comes to keyword research, I always prefer KWfinder because this tool is very straight and easy to use.
Even If you've free access to this tool, you can still use this tool to analyze five keywords in a day.
Data that you can extract using this tool
Keyword suggestion: – Suggest tons of essential keyword ideas.
CPC: – CPC of every suggestion
Keyword Difficulty: – You can collect the low KEYWORD difficulty and high search volume to increase your ranking and monthly search traffic.
Google SERPs lookup: – Show you the top 10 results of Google corresponding to every keyword suggestion. This report helps you identify whether there is room for your website to rank. From this example, you could understand it. Suppose you type in the keyword "XYZ" and the SERPs report shows you some high domain authority & page authority sites that merely implies that it's better to find different search terms to dilute the competition on the first page.
Monthly trend: – Shows you the monthly trend for individual keywords. It gives you a better interpretation of whether you picked this keyword or not.
(Paid, Multipurpose)
Similar to SEMrush, Ahrefs is also one of the most popular SEO analyzer tools.
Unfortunately, for beginners, it could be hard to buy this tool because its starting price is 100$ per month.
Features:  –
Site Explorer: You can analyze the whole site and extract the data of organic traffic and backlink profile. This analysis helps you find your blog's current stats. You can even monitor your competitor's blog.
Keyword analysis: This tool helps you find tons of good keyword suggestions and also gives you the data on possible search volume, CPC, and keyword difficulty.
Content explorer: This feature helps you find the relevant content (by backlinks, social media shares, and more)
Rank Tracker: Gives you the data about rankings. You can track both mobile and desktop rankings to analyze the effect of your site structure.
SEO audit: A website analysis report that gives you information about technical SEO including crawl errors, 404 errors, and also site structure errors.
Alerts: Helps you monitor your keyword rankings lost keywords, and web mentions.
SEO toolbar: Ahrefs comes up with two browser extensions that let you allow to get the SEO metrics right in your browser.
Extra features: Keyword generator, broken link checker, Domain comparison, content gap, and SERPs analysis.
I don't think if you have this tool you don't need to go anywhere to discover it.
10. SmallSEOTool.com
(Free)
SmallSEOtool is a free tool that allows you to check your domain authority, content plagiarism, grammar misspelling, Backlinks, and much more. However it has no potential to serve the keyword for you, but you can use it to monitor DA, PA, etc.
 Use of this tool
(Paid, Find link opportunity)
This tool helps you find the best link opportunities for your blog or site. You can discover backlinks and bad links to keep your link-building profile clean.
Features:
Calculate domain authority

Page authority

Root domain links

Link profile
(Paid and free, Multipurpose)
SEO book also offers you all the information regarding SEO, keyword researching, Backlink analysis, Website health checker, Domain name finder, and SEO site planner.
(Free and Paid, keyword research)
This tool is only for keyword research. You can find tons of keywords based on a simple search term.
With the free version of this tool, you can only access the keyword ideas. But if you enable the pro version, then you are allowed to select the best keyword based on search volume, CPC, and keyword competition.
There is a drawback that some of the keywords are meaningless. You can't use some of the keywords.
But on the other hand, it allows you to find your keyword based on different – 2 search platforms like YouTube, Amazon, Bing, and eBay.
(free, Multipurpose)
I love this tool the most because it has the potential to replace the Google Keyword Planner.
It lists out more than 900 keywords based on a single keyword. And almost every keyword is meaningful.
Features: –
Free to use

Meaningful keyword ideas

SEO analyser to calculate your SEO rankings. 

The audit is free. Just put your domain, and within 10 seconds this tool generates a website analysis report.

This tool generates three types of SEO reports. The first report gives you the insights of SEO score, speed score, Number of backlinks etc.

It suggests a possible solution to make the issues fixed.

The second report is all about the competitor's analysis.

And the last one is the Keyword report. 
I suggest you use this tool because this is free and provides you with insightful SEO data.
(Paid, Find the influencers)

Are you still struggling to find the influencer people in your blog niche?
Don't worry; I'm introducing you to 'AuthoritySpy'. It is the best SEO and marketing tool to spy on influential people in your marketing or business industry.
The tool uses the data available on Twitter, Facebook, Alltop, and Google plus. When you search for any keyword or topic, it aggregates all the data that exist on these media sites and shows you a great report.
SEO is not just creating valuable content, you need to promote your content so that it appears on an influencer's Twitter feed.
For this purpose, this tool is created to help you find influencers in your industry.
This tool comes up with this information. You can use it to find influencers better.
First thing first, When you type in any keyword or niche. This tool shows you seven parameters for selecting the best influencer

The first parameter is 'Spy score'. This data is based on the proprietary algorithm. Higher the value, the SPY score would be higher

The second one is 'social authority. 

The next 3rd, 4th, 5th, and 6th are the Twitter followers, Facebook likes, Google+1s, and Google+ followers.

The last one is PR (page rank) – find people & blogs that have high PR.
(Paid, Reach out to journalist)
If you want to reach out to the journalist, then use this tool to pitch them via mail. Unfortunately, you need to pay at least 159$ per month to enable this service.
Once you've purchased this tool, you can now increase your audience and could get more traffic.
I didn't use this tool, but when I researched, I found that Brian Dean (owner of Backlinko.com) recommended this tool to their readers. Then I thought that why shouldn't I recommend this tool to my readers to help by reaching them out to the journalist.
(Free, Find the links that you must disavow)
It is a database list containing tons of blacklisted domain names or URLs.
Many times you might have heard about "Should I disavow this link?" because malicious URLs can hurt your SEO rankings.
That is why you should disavow those malicious links to clean up the SEO bacteria.
(Paid, Find influencer)

If you want to identify the popular influencers within your niche, then you must try this tool. It costs you $69 to serve the service. It's a great alternative to AuthoritySpy (mentioned above).
(Paid, Multiple features)
This tool helps you increase your SEO rankings by harvesting the keywords and new blogs for commenting.
The core features of this SEO analyzer tool
It helps you find new blog articles to comment on.

Competitor's analysis

With the use of SCRAPE BOX automation, you can comment on thousands of blogs in minutes.

Helps you improve your search visibility.

This tool allows you to find the exact longtail keywords that people are already searching on a search engine.
(Free, embed code generator)
If you love designing infographics and allowing other bloggers to embed your infographic on their blogs, then Siegemedia is just for you. 
It is very straightforward. Just open SiegeMedia and enter the required details.
You can also create the embed code for videos.
If you're a WordPress user, then you can download the embed code generator. But for BlogSpot users, this tool could be best.
(Free, find the best link prospects)
Where do you find the high authoritative link prospects? Don't know, no worries this tool helps you find the link prospects that are very similar to your blog articles.
It means if you share your content near that domain, the chances of them sharing your content are increased by several times.
(Free, hreflang tag generator)
A great tool to generate the hreflang tags. You need just to put your post URL, language, and country. Once you've done, hit enter. Within a second you will see hreflang tag ready to use.
(Free, Check Google Panda and Panguin hits )
An excellent SEO monitoring tool to analyze why your site traffic has suddenly dropped. When you suddenly lost your rankings and organic traffic and didn't know which algorithm affect your traffic, then this tool helps you figure out which Google updates changed your SEO rankings.
24. Screaming Frog
(Freemium, SEO audit)
It is also known as an SEO log file analyzer. This tool takes technical SEO into account. It crawls the log files and even URLs.
Features: –
Find the crawl errors

Identifies the orphan or un-crawled pages

You can import your data to compare them

Tell you everything about search bots

Gives you the report of slow pages

Identifies the broken links
(Free, suggest the query )
It is one of the best SEO tools that I encourage you to use. This tool suggests you most common terms and questions that people used to ask every day and every time.
These are the kind of longtail keywords that you could sprinkle in your content.
The cool thing is that; it shows you all the possible questions based on the prepositions, comparison, and why, who, and how questions.
(Free, SEO audit)

SEOptimer is the best SEO audit tool to do the audit of your site. If you can't afford SEMrush or Ahrefs, then I suggest you start using SEOptimer or UbserSuggest. These tools give you helpful audit data.
As you know, an SEO audit is essential to check the health of your site.
Why I love this tool, because…
Freemium

You can generate a Meta tag using the "Meta Tag Generator tool."

You can extract the keywords and ideas

Helps you to make your URL short

Check for broken links

Generate the ".htaccess" file.

You can create SEO optimized robot.txt file

Helps you Generate an XML sitemap for your site

Also, check for responsiveness and W3C validator
These all features are free, that's why I love this tool.
(Freemium, SEO audit)
As the name implies, this tool is used to generate the audit report.  However, there are many audit tools, but this tool serves you better.
That's why I've mentioned this tool.
The tool analyses the following SEO ranking factors…
Page speed

Analyze page URLs, Title tags, Description, and image

The blog post or copy analysis

Social analysis

Mobile usability analysis

Page rank, root domain analysis
After analyzing the entire site, it shows the possible task to improve your SEO rankings.
(Free, SEO audit)
This tool is straightforward to use. But there are a lot of things this tool doesn't provide you. I think Mysiteauditor and SEOptimer are more powerful than this tool.
(Free, SEO audit tool)
It is another free SEO audit tool. If you want a full SEO analysis, then you can use this tool.
Gives you the following information
Google page speed score, page loading time

Page authority & domain authority

Organic traffic and top 10 keywords rank on google

On-page SEO stats like title, description, tags, and image

Check the validity of your robot.txt and sitemap files.

Analysis of the social presence

URL stats like keyword in URL, canonical URL, and URL friendliness.
(Freemium, free trial & no credit card is required, Backlink analyzer)
Apart from SEO auditing, there is another thing that you need to do with SEO which is "Backlink analysis."
Linkody is the right backlink analysis tool to keep your link profile healthy. Once you know the link profile, you can better make your backlink profile.
Just go ahead and create your account. Once you verify your confirmation link, you are ready to add competitors and your domain name to compare them.
By using the free version of this tool, you can't monitor the big sites. If you want full access, then you need to buy the premium version.
But with the free version, you can check up to 2 domains in a day and can monitor only 500 backlinks.
(Paid with a 7-day trial using social media account, Backlink analysis)
Often, you don't know why your site got penalized by Google. But this tool helps you discover almost 10,000 google penalties.
Help you analyze your backlink profile.
This tool also distinguishes the high and low-risk backlinks. Overall, it gives you the significant data to better analyze the backlinks corresponding to your domain.
(Paid, Backlink analysis)
Majestic is a very excellent backlink analyzer SEO tool. It has some additional information that you won't be able to find in other tools like link profile chart, citation flow, Backlink history chart, and anchor text chart.
You can take the benefits of all the reports if you're a premium member of this tool. Otherwise, you can only get the necessary info.
(Freemium, domain overview, keyword analysis)
SERP stats gives you data similar to SEMrush. However, the database behind this tool is smaller than SEMrsuh. That's why the data from both of the SEO tools would be different.
But this tool still helps you keep an eye on the overview of a domain. You can even put keywords instead of a domain name to analyze the results.
(Freemium, keyword analyzer)
WordTracker is also one of the most popular SEO tools to do keyword research.
Free members can access five keywords in a day, and also provides you with all metrics like CPC, keyword difficulty, search volume, and keyword search trends.
(Paid, 7-day free trial, Keyword research)
You can use this tool to find the tons of longtail keywords to skyrocket your ranking on Google.
According to Pat Flynn (@SmartPassiveIncome.com) – LongTailPro is a must-have tool for any SEO or internet marketer.
Features of the LongTailPro tool
It shows you the data relevant to Google AdWords

You can filter the report based on CPC, advertiser competition, and keyword difficulties.

The best feature of this tool is to "calculate keyword profitability". By using this, you can find the profitable keywords for your niche whether you create an AdSense site or affiliate site.
(Paid, domain analyzer)
If you want to get unlimited access to all data, then you must buy the premium version.
Again, this tool shows you the same SEO data, and mainly gives you an overview of a domain.
Features: –
Gives you the monthly organic traffic data

List of your top competitors

List of top popular keywords

Ranking and backlinks data
(Free, URL malware scanner)
This tool checks your domain to ensure whether it is safe or not. Just put your domain name and this tool will give you the report.
(Paid, Backlink anchor text checker)
As you know, Google now cares about link anchor text. That's why you need something that can help you generate a report of Backlink anchor text.
Instead of checking them manually, better you use this tool.
Just enter your domain name, and it shows you the entire history of your link anchor text.
(Free, similar to Yoast SEO content analyzer, Helpful to BlogSpot users)
Most of you're wondering how to do on-page SEO. Here is a quick solution. If you're well aware of ON-page SEO, then you must have known that on-page SEO is done while you WRITE your content.
Hopefully, WordPress provides you with the best plugins to do on-page SEO. But what about BlogSpot users. There is no plugin.
If you are looking for an on-page content analyzer tool to increase your SEO rankings on the BlogSpot platform, then this tool would be your best friend.
This tool provides you with a very similar interface to WordPress with an SEO score analyzer.
(Free up to 250 pages, content analyzer)
Best tool ever!
If you want to how much content is duplicated then head to Steiner.
Put the site URL and wait until SiteLiner scans your entire site. Once processing is over, you can see the data.
This tool breaks down your content into three types –
% of Duplicate content

% of Common content

% of the Unique content
Make sure your site should HAVE a higher % of the unique content of good SEO rankings. The best part is that you can even check where the duplicity existed.
(Free, check 1000 words at a time)
Let's check your site plagiarism score by using this tool. This tool is not to ensure you who is copying your content.
(Free, 1000 words at a time)
Similar to smallSEOtool's plagiarism checker tool, this tool helps you check your content plagiarism. The only difference is that you can also upload text or doc files.
Conclusion
No doubt, SEO tools help you to increase your SEO rankings. Here I've listed 40+ tools. All are great. But it doesn't mean you need all tools. You can select a few tools that are useful for your business.
There are hundreds of free as well as paid tools. So, it's impossible to list all tools. But in the future, I'll be continuously updating this list to provide you with all tools available out there.
I hope you'll enjoy reading this article. If you like my efforts, then do share this article on social media platforms.