If you know the right skills, freelancing can be a great way to make a living in 2023. In fact, according to the latest report, 59 million American workers are freelancing. It's one-third of the total workforce in the US.
Moreover, 76% of full-time freelancers are overall satisfied with their careers, and the median hourly rate for freelancers is $28 per hour.
Well, I must say that freelance work is becoming more popular, and with the growth of remote work opportunities, more people can find higher-paying gigs than ever before. Additionally, there are more benefits to freelancing such as increased flexibility and autonomy.
So, If you are serious about freelancing to make a full-time income working from home, keep reading.
In this post, I am going to share 4 simple yet high-paying freelance skills that you can develop to make serious money. Not just that, I will also share the best tools and services that you can use to learn or develop skills in no time.
So, let's get started…
1. Search Engine Marketing
Search engine marketing is the part of digital marketing strategy where you help businesses/individuals to market their product services on platforms like Google, Facebook, Bing, and other social media platforms.
As a freelancer, you have to set up marketing campaigns, create ads, and optimize them for businesses to help them get the desired results. It could be driving targeted traffic, generating leads, and conversions.
It's quite tough in the beginning. But with a little investment and trial & error, you can definitely develop these highest-paying skills and start charging $70 – $400 per gig.
A few screenshots that show the potential demand for this skill in 2023 or beyond…
Similarly, if you check on Upwork, you'll find something like this.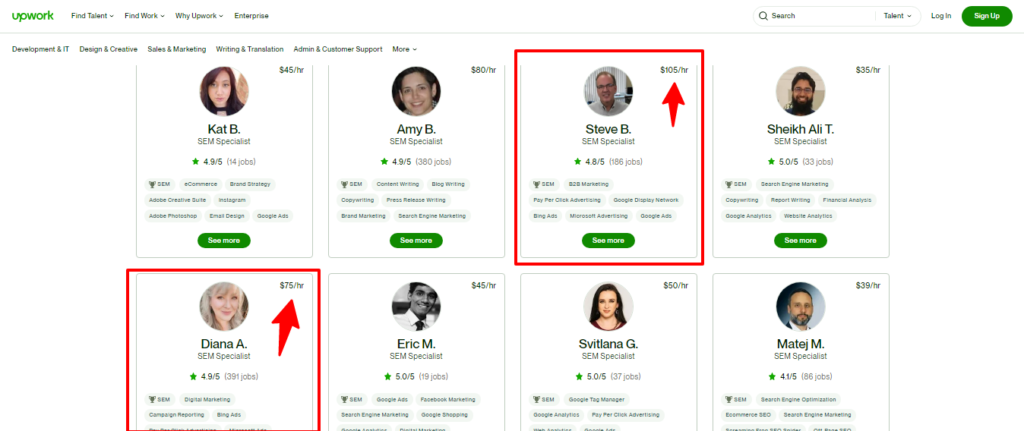 In the beginning, you can charge $20 – $30, and as you build up a huge client base, you can upgrade your pricing.
But for this, you need to learn the campaign optimization process. You must focus on the landing page, CTR, and relevancy to find sweet spots.
I know you are thinking that I need a big marketing budget to test the campaigns, well you don't actually need a lot of budget in the beginning. You can even Get a $500 free Google ads credit to get started.
A $500 – $1000 investment is more than enough to learn the basics. However it won't make you an expert, but you may feel well on your way to doing some paid affiliate marketing for yourself. It will give you more confidence to serve as a freelancer at Fiverr.
To get started, first, you need to decide what type of social media or search engine you want to use for your marketing. You can choose one that you are using regularly.
For instance, let's choose "Google ads". I am familiar with Google ads, and to me, it's the easiest way to learn search engine marketing skills.
However, you can go with Facebook, Twitter, LinkedIn, Pinterest, and Bing, but I suggest you go with Google ads or Bing ads.
You can take a course to get your hands on the basics as quickly as possible. Paid courses are helpful if you are a complete beginner and know nothing about online marketing. It saves you a lot of time.
Once you've all the basic skills, you can practice more to grind your skills. And for this, you can get $500 free Google ads credit to cut off your spending.
Action plan to start SEM as a freelancer
Choose a platform. (I recommend you go with Google ads)

Learn the basics of Google ads (

Free Certification

)

Grind your skills – you can do some paid affiliate marketing to hone your skills (

Get free $500 Google ads Credit

)

Now it's time to set your first gig on Fiverr. Create your profile, and upload your resume and

certificates

.

Get your first client – You can use Google Maps to target some local businesses who probably looking for a person like you to get their business online. You can help them grow their business online.

Build your portfolio – Every new client wants to see what you have done so far, that's where a portfolio comes into play. Without a portfolio, you can't grow your client base. So, make sure to list your best work, achievements, skills, and experiences to influence potential clients to hire you.

Be disciplined and deliver client projects on time.

Tweak your pricing from time to time to see how it is affecting your freelance business.
2. Website design, development, and management
As more people are getting online, it's important for businesses to capture their attention. A website/blog plays a huge role to establish a digital entity to capture a potential audience.
You can't imagine an online business without a website or blog. No matter, how popular your business is, you need a website.
And that's why there is a huge demand for website design, development, and management.
In fact, according to PayPal, Web design is the most sought-after skill among freelancers, with 36% of freelancers actively honing their craft and offering their services to clients.
Also, In the United States in 2020, web developers and designers comprised 178,900 personnel. This is anticipated to rise to over 205,000 in 2030, a growth of 14%. This represents a promising outlook for the digital industry, indicating that demand for professionals in this field will remain high in the coming decade.
You can easily serve these services as a freelancer to take a slice of the $40 billion web design market in the US only and earn up to $40/hr.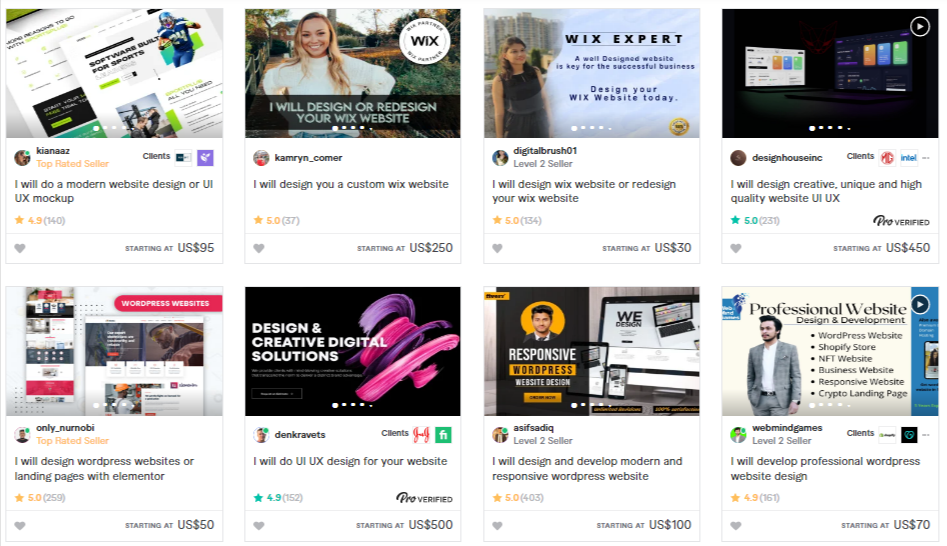 Cool, but I know nothing about coding, how can I start with this?
Well, I have good news for you.
You don't actually need to be a coder to become a web designer or developer. You just need to learn the basic idea of designing elements for a web page.
For example, a typical website contains a header, footer, sidebar, menu main content area, sections for product showcasing, single post page, single page, a simple newsletter form, etc.
So, you need to learn the basic structure of a typical web page. Once you have the basic idea of it, your next move is to find a tool that can help you do this for you.
And I highly recommend you try Elementor Pro. It's going to be your best web designing tool for starting your No-code web development freelance service. In fact, beginnersblog.org is designed with Elementor pro. Every single element of my blog is heavily crafted with Elementor pro.
You don't even need to write a single line of code. You just learn how to drag and drop the elements and add style to those elements as requested.
If you're a complete beginner, you can check out the following posts here…
After learning the basic building blocks of Elementor, you are well on your way to starting to use Elementor for designing web pages for your clients.
Now, there is one more thing that your client might want from you. It's web management. YES! Oftentimes, businesses/individuals want you to manage their blog/website. They want you to take care of technical stuff. For example, server failure, core web vital errors, indexing, speed, etc.
And if you include this service in your web designing package, it's going to attract more businesses or individuals to hire you as a freelancer.
Now the question comes how you can solve the technical issues if you don't even know how to code.
Presenting you 10Web.io, an AI-powered WordPress solution that can do website building, Hosting and also help you achieve 90+ Page Speed.
It's a one-stop solution for freelancers to manage WordPress websites in just a few clicks.
Let's see what 10web.io offers and how you can harness the power of this AI tool to start this side hustle in just 10 minutes.
With

10web.io. you can move any website to WordPress. Whether your client using WIX, Squarespace, or any other CMS. Its AI builder does all this in just a few minutes. You just need to click the button.

You can even generate content for your client's blog/website using AI.

10web offers a reliable web hosting solution that guarantees 99.99% uptime so your clients never have to worry about downtime and maintenance again.

With 10web.io, you can speed up your client's websites and help them achieve a 90+ Page Speed score automatically.

With its AI builder, you can turn a webpage into a template without writing a single line of code.

You can even host your client's website on a 10web server to achieve a 90+ Page Speed Score on desktop and mobile. (You can migrate any website to 10web in a matter of minutes.)

With 10web.io, you can manage multiple websites from a single intuitive dashboard.

10web makes it easy for you to schedule backups for all your client's websites. (You can offer real-time backup service to your client. )

You can even run security scans on your client's websites to make sure everything is up and running.

10web.io has a white labeling solution that means, you can sell 10web services under your brand. It can literally help you establish yourself as a brand. So you never have to worry about working as a freelancer for a long time.

10web provides priority support to help you 24/7 a day with live chat or a dedicated slack channel.
Action Plan
Learn the basics of web designing. (Like website structure, design elements, etc.)

Master Elementor pro: Learn how to use Elementor pro to design a stunning website.

Join Fiverr and publish your gig.

Practice, practice, and practice. Get used to Elementor pro.

Learn from others' designs and try to incorporate the best design to make your design unique.

Use LinkedIn to get your first few clients.

Build a portfolio to encapsulate all your best work so that you can showcase your skills and samples of your best work to potential clients.

Set up competitive pricing to attract more clients.

Grow!
Helpful Resource: 13 Best Freelance Skills That Can Earn Up To $100,000 Per Year
3. Voice Over
As a voice-over artist, you work as a narrator, dubbing artist, or radio jockey, with opportunities in radio, documentaries, recording studios, advertising agencies, TV and cable stations, film/video production houses, and multimedia companies. Voice-over artists can work from home with a home studio setup of a microphone and ISDN connection.
Voiceover is also one of the highly demanding skills when it comes to freelancing. In fact, according to ZipRecruiter, the average salary of a Voiceover freelance artist is around $30,000 to $90,000 per year.
You'll be surprised to know that there are almost 424 million users listening to podcasts in 2022. It clearly shows the growth of the Voice Over market in the future.
While researching, I also found a great demand on Upwork and Fiverr. SEE how…
Now the question comes to how to start voice-over a career as a freelancer.
Well, you don't actually need any academic qualification to become a Voice artist.
To get started, you need a clear voice. You also need to consider VOICE fluctuations, perfect diction, modulation, and voice intensity to get started.
Aside from that, you can join a voice modulation program to improve your skills. You can even develop professional skills like mimicking the body language and accent of the video character.
Action Plan to start your career as a voiceover artist…
Test your voice – The first thing that you need to begin with this career is your VOICE. You must have a clear and compelling voice.

If you are satisfied, you can practice it to hone your skills. You can even find the

best training courses on Udemy

to get started.

If you are not satisfied with your voice, you can join a voice modulation program to improve your voice and also consider taking

one of these online courses on Udemy

to learn the basics.

Practice more to set yourself apart from others.

Go to Fiverr or Udemy, create your profile, upload your resume, and publish your Voiceover artist gig.

Promote your gig to get your first few clients. Ask them for feedback.

Create a portfolio. Showcase your skills, and previous work and also add feedback from existing clients.

Grow your portfolio.

Build relationships with big creators who probably need voiceover artists like you.
Helpful Resource: How To Become A Freelance Writer: Best Freelance Writing Jobs For Beginners
4. AI Arts & AI Application
AI arts are the most high-paying freelance skill which is trendy in 2023. Not too surprising, but Artificial intelligence has changed people's lives in many areas. From education to medicine to work, almost every industry has AI advancement, and Freelancing is no different.
AI has disrupted the digital industry. I mean like you can write a blog post with just a click of a button. You just need an AI tool like Jasper, Writesonic, or ChatGPT and you're all set.
Not just that, tools like ChatSonic, DALL-E, MidJourney, and Stable diffusion are equally capable of turning a text prompt into AI art.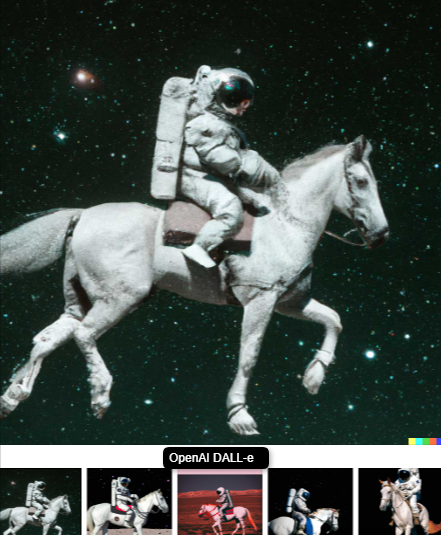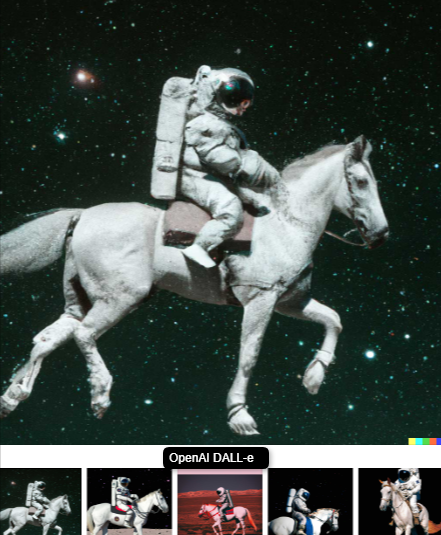 It's not limited to AI arts, you can even write code with an AI tool like ChatGPT to develop mobile applications.
In fact, Fiverr has a separate section for freelancers who are offering services using one of these AI tools.
You can use these AI tools to produce more content and art in less time and make $20 – $40 every time someone buys one of your gigs.
Action Plan
First thing first, decide what type of service you want to offer as a freelancer.

Choose an AI tool. For example, if you want to offer AI arts as your freelance service, you can use DALL-E or MidJourney, or Stable Diffusion to get started.

Master the art of Prompts. Remember that the results from these AI tools solely depend on the input prompt. If you master this art, you can definitely help AI produce the most relevant and quality results.

Once you are ready, you can create your profile on Fiverr or maybe other freelancing marketplaces.

Promote your service on social media or create a YouTube channel showing how you can help Businesses/individuals get the most out of AI.

Get clients and deliver your services as promised. And don't compromise with quality.

Scale and grow!
Wrapping Up
Freelancing can be the best career option for those who don't want to work in an office. Here I have shared just 4 high-paying freelance skills that are going to make you the most in 2023.
Search engine marking is the most profitable skill you can develop. It doesn't involve a lot of work and requires a little capital to get started.
Similarly, if you decide to offer AI services, you need to buy one of the AI tools I have discussed above.
I hope this post will help you find your next Freelance career opportunity.
Love this post? Share it with your friends who want to see themselves as a freelancer.