In this guide, I'll list out a list of watch free movie apps for Android & iPhone.
Do you like watching movies? I know most of you do.  You have two options. You can either view online or download videos.
Nowadays no one wants to download movies because of the storage problem. I mean if you have a big collection of movies then how do you store it?
That's why all prefer watching online movies. So without wasting time let's get started…
#1. MX Player 
This app provides access to a large volume entertainment stuff including movies. With over 500+M downloads; it has become one of the most powerful movies streaming app for both Android and iOS.
While MX-Player is made for entertainment purpose and a collection of movies is the elementary part of it.
It means you can enjoy watching other stuff like news, sports, web series and tv shows. 
The cool thing about it is the user interface. When I first installed and run it on my android it was so smooth and believe me you would feel the same. 
Features: – 
Free and pro 

A good collection of old movies (Hollywood & Bollywood )

Ad-free UI

Subtitles

Easy to use

HD streaming 
The only downside is a collection of old movies. You can't find the lasted movies. 
Available on: Android and iOS
Review: It's an amazing android app for watching old movies and other tv serials.
Rating: 9 out of 10 
Get Mx Player on Android | Get Mx Player on iOS
#2. TUBI – Free Movies & TV shows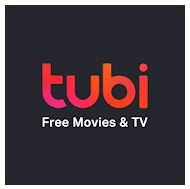 It is one of the best android streaming apps with over 10M downloads.
It has a big collection of old Hollywood movies. You can find all movie categories like action, comedy, thriller, romance, horror and documentary.
Moreover, you can also watch TV and reality shows for free. I like TUBI because of its simplicity and an ad-free interface.
However, the ad can be seen while watching movies. But they are short and don't irritate you.
That's why it is one of the best watch free movie apps for android.
Features
Free movie streaming without sign up
Few Ads
Easy to use
Fast
Subtitle
High-quality streaming
The sad thing about TUBI is that you can't watch newly released movies. It is the only downside of this android app.
Available on: – Android, iOS, Desktop/laptop and tablets
Review: – Everything is excellent excepting new movies.  
Rating: – 7 out of 10.
Get TUBI on android   |  Get TUBI on iOS
#3. JioCinema (Best option to watch Hindi Movies)
It is another watch free movie apps for Android & iPhone. I recommend all Indians to have this app on their smartphone because you can stream the latest Bollywood movies without ads.
Similar to TUBI, you can also enjoy watching TV reality shows.
For using JioCinema, you must create a JIO account. For that, you need to have an active JIO sim.
Once you're in, you can choose a language in which you want to stream.
The good thing is that you can get a newly released movie within 1- 2 month. And fortunately, you can also find Hollywood stuff and enjoy all the favourite marvel movies for free.
To enable Disney world section, you need to unlock it. For unlocking, you need to share JioCinema app
On Facebook  
Features
Ad-free
High-quality videos
The best option for Indian
Subtitle
Easy user interface
It has a great collection of all favourite Hollywood marvel movies (dubbed in Hindi, Tamil etc…)
Available on:- Android, iPhone and desktop/laptop
Review: – It is the best android streaming app I have come across. A good option for Indians
Ratings:- 8.5 out of 10
Get JIOCinema on Android | Get JIOCinema on iOS
#4. Movies Adda
The most obvious choice for Indians. However, you can find all the movies on YouTube as well, but it has a good collection of latest dubbed movies in Hindi.
In addition to movies, it also has a separate option for TV shows, motivational and dance videos.
Either way, you can't consider it a movie streaming app because all entertaining stuff has been taken from YouTube. 
If you're seeking more stuff, then you can use JIOCinema as well. But consider this free movie app a great way to watch a free movie on android.
Available on: – Android
Review: – With movies Adda, you can find free YouTube movie stuff right on your device. But it has limited stuff and serves too many ads which may irritate you.
Rating: – 5 out of 10
#5. Newest Movies HD
If you want to familiarise yourself with a free movie streaming app, let it be this one. It may not be the best choice for Indians because all movies are in English. But extremely helpful for those who know English.
If you look for other apps, you will find old movies mostly. I like this one because it has the latest movies collection.
You can watch the latest Hollywood movies, TV serials and cartoons. You don't need to spend a single dime.
It takes only a few seconds to start streaming. The best thing is that you can download all the movies for free in HD.
The only bad thing about this app, you can't watch Bollywood movies. And also there are no subtitles. But you can download movies from here and add the caption.
Available on: – Android and tablet
Review: – It's free, no subscription, very few ads, HD streaming and movie download is also available. The only downside is the lack of subtitle and Bollywood stuff.
Rating:  – 7 out of 10
Get 'Newest Movies HD' on Android
#6. CotoMovies

Do you like Hollywood movies?
If so, you should download the CotoMovie app on your smartphone. It only serves a few ads to run its business.
CotoMovies is another free movie streaming without sign up. You can enjoy watching English movies, TV serials in high definition.
Similar to the Newest Movies HD app, it has the latest Hollywood movies collection. But the only difference, it comes with subtitles and also stores Bollywood movies. And this feature makes this android streaming app powerful.
Besides, you can download movies without any hustle.
Available on: – Android & iOS, not available on play store but you can download from here
Review: – Best android streaming app, no signup, HD streaming and also comes with subtitle. The only problem is the ads.
Rating: – 8.1 out of 10
Get CotoMovie app on Android | Get CotoMovie app on iOS
#7. Movie HD
Like a few other free movie streaming apps, Movie HD is one of the best places to look for Hollywood movies in English.
Sure you'll want to check this free app. All features are similar to the "Newest movie HD app". But it asks you for sign up.
Well, you don't have to wonder any longer, you can use this tool in the way you're using the above one.
Features: –
Free to use
Contains ads
No subtitles
You can choose the movie category from genres
HD streaming
It offers both movies and TV serials
Available on: – Android & iOS (Not available on play store but you can download it links given below)
Rating: – 7.5 out of
Get Movie HD on Android | Get Movie HD on iOS
#8. Stream Movie
It's a free movie app for iPhone and Android. You can stream most rated and lasted Hollywood movies for free. You don't need to spend a single dime, and you don't need to register.
If you like to watch Hollywood movies or another kind of Hollywood stuff, then stream Movie would be the best option for you.
Unfortunately, there is no subtitles and dubbed movies. It means if you don't know English you can't take the benefits.
Features
A vast collection of Hollywood movies, TV serials and seasons.
Great user interface
HD streaming
This is the only free movie streaming app where you can find the latest movies
Cons
Although, it's free there are a few cons…
Ads may irritate you
Sometimes stream URL doesn't work
Slow streaming
No subtitles
Review: – It's become so much easier to watch movies with this free movie streaming app without sign up. But be careful from ads. 
Ratings:  – 8 out of 10
Conclusion
With "free movie apps", you can enjoy watching free movies. If you've overlooked this article, you would have found some of the best movie streaming apps.
I've shared it with you because when I was looking for an excellent free movie app, I didn't find the right solution.
Almost every top result was giving me bullshit. That's why I have compiled a list. All apps are tested by me, and on my behalf, I have listed "7 watch free movie apps for android 7 iOS".
I hope you would like this collection. If you're using something different, then let me know in the comment section.
Also don't forget to share it on Facebook, Twitter, Reddit and LinkedIn etc.