Warren Buffett; An investor, philanthropist and a successful Businessman.
According to Wikipedia, 'Warren Edward Buffett (born August 30, 1930) is an American business magnate, investor, and philanthropist who serves as the chairman and CEO of Berkshire Hathaway. He is considered one of the most successful investors in the world.'
 I always like to hear people who inspire me to become a better version of myself. Therefore, I'm going to tell you seven qualities of a person (unleashed by Warren Buffett) that you should adopt to become the better version of yourself.
#1. Love to Explore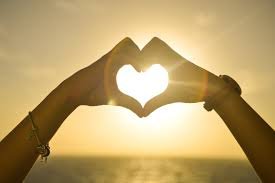 Warren Buffett says, 'Success is not the measure of wealth instead it's about how many people love you'. 
He believes that if you want to explore yourself, then you need to be loved by people. That's why he says 'love to explore.'
#2. Love to Complete
He believes that 'Success without love is a disaster'. 
People who have earned so much wealth in their entire life; still feel regret because they aren't be loved. It means you need love to complete yourself. 
#3. Public Speaking
According to Anderson (in the book of TED talks): "As a leader — or as an advocate — public speaking is the key to unlocking empathy, stirring excitement, sharing knowledge and insights, and promoting a shared dream."
This is what I think — "If you are powerful enough to introduce yourself in public, then you have a better chance to promote yourself to others."
#4. Show Gratitude 
Gratitude helps you strengthen your relationship, discover the goodness and less loneliness in your life. 
According to Greater Good Magazine, Gratitude allows us to celebrate the present and blocks toxic and negative emotions from your life.
#5. Choose intelligence, energy, and integrity
Warren once said, 'you must look for three qualities in a person: intelligence, energy, and integrity.'
You may ignore the first two but never ignore 'integrity' because it is the quality of a person which help you identify the level of honesty, willingness to do right works.
#6. Complain less 
We all complain a lot, and it's no secret. You complain because of 'the comparison of yourself with others' and 'considering yourself that you have fewer opportunities.' 
When you look at successful people, you always make excuses and blame yourself that why I have not this thing or that thing, why I have no money, why I'm not in London. 
The moment you start excusing (that I'm not successful because I didn't go to college), your mind start replying to you and trying to find the temporary solutions that ok, I have a reason that's why I am not successful. 
These all are reasons that give you temporary satisfaction and discourage you to overcome the comfort zone.
And that's the reason which discourages you to find opportunities. 
If you want to complain less, then don't let your mind find a reason that gives you temporary satisfaction. Instead of that prepare your mind to see the opportunity that lies in a complaint. 
#7. Unselfishly Give
If you are selfish, you always expect to get something in return. 
For example; if you love someone, you always expect your partner to love you too. But this is not true love.
 It's an attachment and attraction because of the expectations to get something back in return. (Like love for love, money for money and help for help)
And in case you get nothing, confliction comes around you. And confliction leads to wars and selfishness. 
So you need to love, cherish and help others unselfishly. Then only you could become a better person in your life. 
Always be unselfish, then only others can think about you. If you do something unselfishly, people will admire you.
Remember; if you help someone selfishly then how you could expect others to help you.