I talked with my friend who does late-night work from home and makes over $5000 every month, working 2-3 hours before sleeping.
Many of you have free time of 2-3 hours before sleeping. And you can monetize these hours easily.
So, if you have free time and looking for late-night work from home jobs to make extra income, then here are the 9 best high-paying flexible online jobs you can start before you sleep.
Bonus: If you want to start an online proofreading home business to earn up to $40,000 or more per year, try this Caitlin Pyle course.
 So let's dive into it…
9 Late Night Work from Home Jobs
GoGoKids

Fancy Hands

ADVANIS

MODSQUAD

HUMANATIC

TEXTBROKER

LEVER

Discord App

CLEVELANDSIGHTCENTER
GOGOKIDS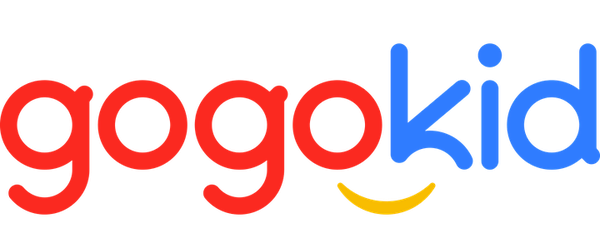 GOGOKIDS is similar to VIPKID, where you can teach English to Chinese kids and earn $14-$25 per hour. To become a teacher at GOGOKIDS, you must have a bachelor's degree and high-speed Internet.
The cool thing is that you can join it from everywhere worldwide. You don't need to be a resident of China. As you're accepted, they take your interview to check your skills.
Once you've passed it, students can book your classes, and you can start making money.
FANCY HANDS

Fancy Hands is a company that offers virtual assistance opportunities. They hire a skilled virtual assistant to work from home. There are the following jobs that you can do with fancy hands.
Proofreading

Researching travel plans and information on the Internet.

Scheduling a doctor's appointment

And More…
If you are skilled in one of these fields, you can work with FANCY HAND and start earning $10-$12 per hour.
– Continue Reading After This-

Make Extra $100 – $200/MO For Free

TimeBucks Reward Site (US, CA, UK, AU) – Time-Bucks is a reward site that pays you to Watch Videos, View Funny Slideshows, Do Surveys, Install Apps, Follow people on Instagram, and more! (Get $1 Signup Bonus)

Survey Voices (US) – Take surveys and get paid at Survey Voices! You can make $800/week completing surveys! All you need to do is instantly qualify, then view exclusive offers in exchange for your opinions and get access to paid surveys, clinical trial opportunities, and part-time work offers! (Sign up Now!)

Real Surveys That Pay (US) –  Earn cash-taking surveys! Sign up with Real Surveys That Pay to access surveys, trial offers, and questionnaires that pay out cash for completion. Get paid how you want – gift cards, PayPal, or a check straight to your door. (Get a $5 Sign up bonus!)

Panda Research (US) – Just sign-up with Panda Research and get paid for each survey you complete. (Sign up now!)

Hintsters (Spain) – Express your opinion, and you will be rewarded in the process! Join Hinsters to take surveys and write reviews about products and services you use. You will get paid for each review or survey you complete. (Sign up now!)

Nielsen Broadband Panel (AU) – If you come from Australia, you can make your Internet usage count! Using the Internet as you do every day allows you to make a difference and earn redeemable rewards points! (Sign up now!)

InboxDollars (US ) – InboxDollars pays members to read emails, take surveys online, play games, and go shopping! New users also receive $5 just for joining. (Get $5 Signup bonus)
ADVANIS
ADVANIS is a Canada-based company that hires people for market research. They are actively hiring highly analytical, self-directed individuals, And the good thing is that they used to offer paid training and a set wage.
Some jobs openings: 
Telephone interviewer

Programmer analyst

Project manager
If you want to apply for these job openings, go to ADVANIS and apply.
They used to pay $10-$15 depending on job type. If you are a telephone interviewer, you'll get paid $11.60 per hour, and if you are a Commis Administrative, you will earn $15.
And of course, it's a work from home job that enables you to choose your working hours.

MODSQUAD
Do you want to become a mod? Then MODSQUAD is here to help you. Another work from home company brings new yet flexible job opportunities.
They hire professionals to help companies and organizations engage their audiences across digital channels like forums, email, live support, and social media.
The mods do all jobs, from customer support to content moderation to social media services.
At MODSQUAD, you can perform all digital communication and engagement jobs as an independent contractor. It offers work from home opportunities that you can do before you sleep.
Isn't it cool?
To join this, you need a resume/CV, computer, a secure internet connection, and good knowledge of digital engagement.
Aside from that, you need to have staller digital communication skills and engagement as per the mod's project requirements.
And the cool thing is that you can still apply to this even if no job is available on MODSQUAD. They keep your information and reach out to you once a new job is available.
---
HUMANATIC
It's software that helps companies with a detailed analysis of their phone calls.
You can be a HUMANATIC reviewer who works from home listening to recorded calls and providing the answers to create a meaningful analysis of calls.
To join HUMANATIC, you must have a valid PayPal account. As it's a work from home job, you can choose your working schedule.
Call availability varies by the time. The largest volume of calls will be available from 7:00 AM to 7:00 PM eastern standard time (US). They used to pay $1 to $4.50 depending on the accuracy and paying categories you have unblocked.
---
TEXTBROKER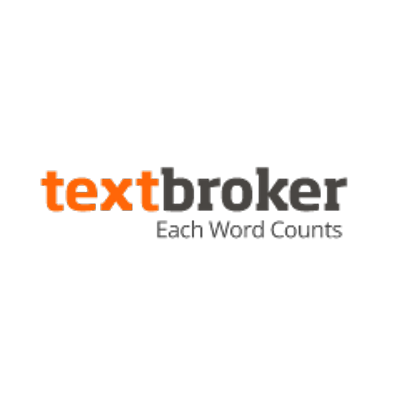 Are you an experienced writer or proofreader? Then TEXTBROKER is a great platform that allows you to earn money from HOME working at night by writing, proofreading, and editing the content.
And the better you write, the more you'll earn.
Earnings depend on the quality level. If your quality rating is 2 out of 5, you will earn $0.7 per word. And if your rating is 5 out of 5, then you'll make $5 per word.
It means an experienced writer can earn $5000 with an article of 1000 words and have a quality level of 5.
Isn't it cool?
To become a writer at TEXTBROKER, you need to submit a sample. Their experienced editors give you the author rating from 2 to 5.
Don't worry; if you get 2 out of 5, you always have the chance to increase your quality level and earnings.
Apart from your regular earnings, they have a THANK YOU program that offers additional rewards for authors. A milestone reward is given to authors who have reached 1M, 2.5, or 5M writing words.
Learn more about TEXTBROKER…
---
LEVER
LEVER helps to tackle the most strategic problem faced by companies.
Job openings are in the following areas:
Customer experience and solutions

General and Administrative

Service and support
They are actively hiring customer operation analysts, Onboarding specialists, senior account managers, strategic customer success managers, and more from these job openings.
Moreover, they also hire a lead project designer and technical product manager.
If you are interested in working with LEVER.CO, you can apply for it.
---
DISCORD APP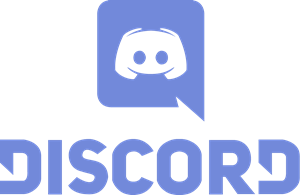 DISCORD APP is a company bringing people together around games. If you are interested in working at night from home, you can apply to the DISCORD APP.
The only problem is that you need to be a resident of San Francisco.
Here, you must respond to customer inquiries by participating in social media efforts and messaging.
Job openings: 
Lead data scientist

Senior security engineer

Senior software engineer

Site reliability engineer
To work for this company, you need to have previous customer support experience and extraordinary communication skills, both written verbal and how to use social media management tools.
And you must have the ability to work with a team remotely.
LEARN MORE: 35 Reasons To Work At Discord
---
CLEVELAND SIGHT CENTER (CSC)
CSC is another company providing work from home jobs as an experienced customer service provider. It's a kind of call centre job. So if you enjoy talking on the phone, then here at CSC, part and full-time positions are available for you.
The good thing is that you can still apply even if you have a low vision deficiency. They hire customer service representatives to build relationships via phone in a dynamic, fast-paced environment.
To join, you must be able to sit longer, work with computers for long durations, and talk and listen to the customers for a long time.
OVER TO YOU
The Internet has enabled people to work from home flexibly without visiting the physical office. You can choose your hours and work comfortably. And it's delightful as you can do some of these jobs at night.
Here I've listed nine late-night work from home jobs that you can do before sleeping. These jobs can't make you rich but at least bring you some extra side income.
Now it's over to you… which one of these companies are you going to apply for?
Love this guide? Do share it on social media platforms.