In this post, you are going to find the best Best Unmanaged VPS Hosting providers in India. 
Take your mind back and think about what the situation was when you launched your first business website. Probably, you were just taking your business to the online business world with little or no knowledge of the future.
A business at first starts small and then grows by time with the right marketing efforts and good nurturing.
Your business grows in terms of clientele and income as well as in terms of growing traffic to your website.
You might already know that growing traffic leads to slower website speed. But this statement is true only if your business has outgrown the hosting plan. 
Similar to several new businesses, there are chances that you too might have hosted your website at first on a shared hosting platform.
But as your business grows, its needs increase too, and thus, you need to think upon upgrading your hosting option. From many hosting options available, VPS (Virtual Private Server) hosting is one of the most selected options after shared hosting.
This is because it is a perfect blend of the shared and dedicated server environment. VPS hosting is categorized into Managed VPS and Unmanaged VPS hosting.
Let's check both of them at first.
What is Managed VPS Hosting?
You need a good amount of time, a lot of effort and technical expertise to manage a server.
Managed VPS hosting frees you from the server related responsibilities like core updates, maintenance, software installation, etc.
so you, being the business owner can completely focus on growing your business. Your web host will manage the server for you. Simple speaking managed VPS Hosting is a hands-free approach.
In case you are a newbie in business with basic or no technical knowledge, the best VPS server in India is the best go-to solution because you don't need to take the server management responsibilities.
What is Unmanaged VPS Hosting?
You might have guessed it. Unlike managed VPS hosting in unmanaged VPS hosting you being the business owner need to take care of all the server responsibilities and maintenance tasks, and your hosting provider only looks after the physical server and its availability.
If you select unmanaged VPS hosting then you need to have the technical expertise or dedicated in-house team to manage your server, operating system, and other server related resources.
Though you are technically expert, unmanaged VPS hosting is the best option for an established business rather than a developing one, because your main focus is establishing your business in the market.
Let's consider that your business is well-established in the market and now it's time for you to upgrade your hosting option.
Below are the best unmanaged VPS hosting providers of India:
MilesWeb (Indian Server)
MilesWeb was started by three tech experts in 2012 in India to help businesses grow smoothly by offering enhanced technology on the servers.
The company has already spread its wings globally and ranks as one of the best web hosts across the world. If you have a small business website, a blog, an eCommerce website or a big organizational website, you will find
If there is an issue with your hardware or network, their team will help you resolve it instantly.
They provide a video tutorial channel on YouTube that serves you well with the technical errors you might face while managing your web hosting account. You can check their video channel here: https://www.youtube.com/user/MilesWebHosting
Features
Cloud-Based VPS
Enterprise-Grade Hardware
Solid-State Drives
SSH and Root Access
Resource Monitoring Dashboard
Host Unlimited Sites
Instant Provisioning
No Setup Fee
MilesWeb offers you superior website performance with the above mentioned unmanaged VPS hosting features.
---
A2 Hosting
A2 Hosting was founded in 2001 in Michigan, U.S.A. Though the company originated in the U.S.A., they have a global presence including India. You will find shared, reseller, VPS, Dedicated, WordPress, and domain registration services with them. They are popular for their speedy servers and focus on web developers in terms of features.
Their Guru Crew customer support team is available 24/7 to help you if there are any issues related to your server.
Unmanaged VPS Plans
Features
SSD Storage
Admin Level Root Access
Operating System Choice
Expert Managed Hardware and Network
1-click Installer
9% Uptime Commitment
Anytime Money Back Guarantee
A2 Hosting allows you to design your VPS in a perfect way and you need to pay only for the resources used.
---
InMotion Hosting
InMotion was established in 2001 in the U.S.A. and is one of the oldest hosting companies in the market. Their web hosting plans are designed for beginners, bloggers, large companies, and everyone in between. They are well-known for their reliable hosting, quality customer service, and the broad range of services.
 Unmanaged VPS Plans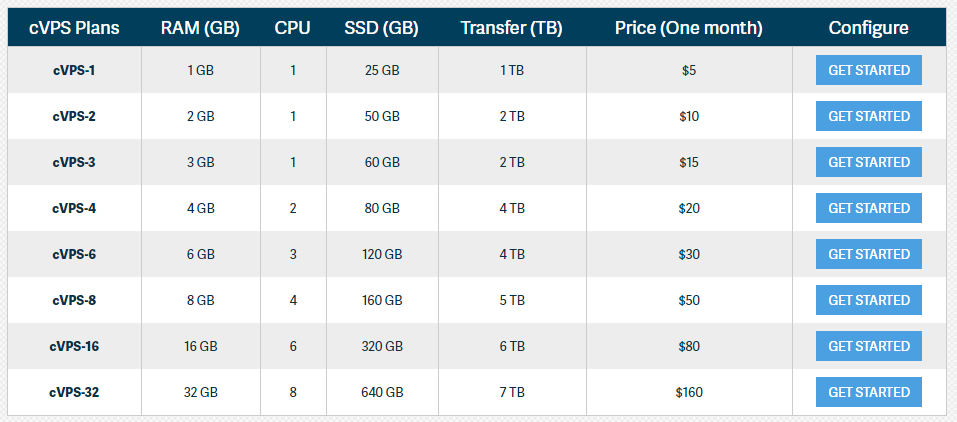 Features
High Availability
Secure DDoS Defense
Full Server Snapshots
Choose Your OS
Low-Latency Network
100% Intel CPUs
Enterprise Hardware
Simple Control Panel
All-In-One Platform
Code In More Languages
Thus, InMotion offers you the best performance with the cloud platform and the above-mentioned features.
The Verdict
You can see that unmanaged VPS hosting needs a lot of effort time as well as technical expertise. But MilesWeb offers you the best unmanaged VPS features making your server management easier.
Still if in doubt, check the reviews of all three providers and then select the one that best suits you.
Which one of these hostings you are going to choose? Let me know in the comment section.